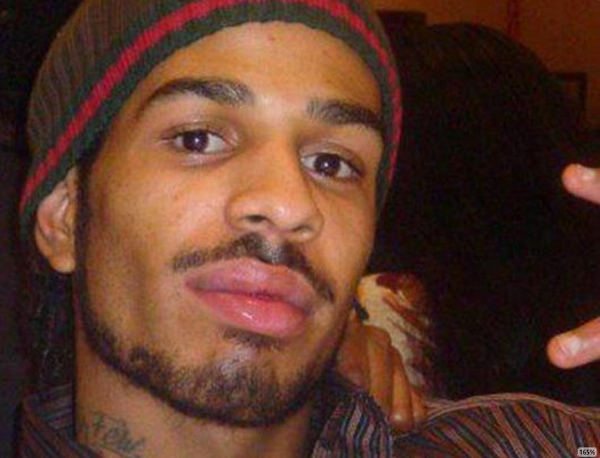 Douglas McArthur McCain — an American Muslim left the United States in order to go and fight with ISIS, a terror-trained militant group that aims to destroy America. This group also burns churches and beheads Christian men, women, and children for their faith.
While fighting with the ISIS, Douglas was slain by another faction of rival Jihadists (terrorists) who later beheaded all the members of the opposing group — except for Douglas.
After Douglas was killed, his picture was posted on Facebook where he was later identified.
Douglas was 33 years old when he was killed.
According to sources, Douglas reportedly moved back and forth from Minneapolis to San-Diego before finally moving abroad. It was during this time that Douglas was believed to have been trained by the Jihadist on skills such as bomb-making (amongst other things).
According to family and friends, Douglas was just a normal fun-loving guy who loved basketball, video-games, and who wanted to be a good Muslim.
"I am a slave to Allah"
Is what Douglas allegedly reported to his friends.
The Radicalization of American Muslims
Douglas is just one example of how this terror-group and others purposely target American Muslims with the hope of radicalizing and brainwashing them into fighting against the only country that is willing (or was willing) to keep ISIS at bay.
ISIS is the most social-media savvy terror group that the world has ever seen and it effectively uses tools such as Twitter and Facebook to promote and exalt Islam through Jihad. They primarily target American Muslims who may be willing to "Fight for the cause of Allah" as they claim.
Douglas should serve as a wake-up call to Americans of the potential reach and threat of ISIS. Although Douglas was indeed killed in Syria, he could have just-as-easily flew back to America and began carrying out Jihad within the United States.
Of course if Douglas had done so — there is no doubt in my mind that the Obama Administration would respond to it in the same manner they responded to the Fort Hood shooting — and in the same manner that they respond to all violent acts that are traced back to Islam (by doing nothing).
In the Fort Hood shooting, an American Muslim in the U.S. Army (Nidal Hasan) open-fired on fellow soldiers killing 13 and injuring 30 — but instead of calling it an "Act of Terror" motivated by radical Islam, the Obama Administration minimized it by calling it "Workplace Violence" instead.
The Obama Administration: Ignoring the Problem?
What is shocking about this Administration is that time after time we have witnessed attacks being executed against America and against humanity in general.
Attacks on America such as…
9/11
Boston bombing
Fort Hood Shooting
Just to name a few — yet somehow President Obama finds a way to direct the cause of the attack away from Islam despite the fact that the attackers have openly stated that they are fighting for Islam and that they kill for the sake of "Allah".
And not only that, but terrorists have openly declared that they will not stop until America is brought under the subjection of Islam and Sharia Law.
An ISIS stated clearly…
"We will fly the flag of Allah from the Whitehouse"
If this wasn't enough to signal to the president that these men are serious threats and they should be treated as such — then I can't imagine what could possibly convince him otherwise.
But it seems that President Obama has purposely turned a blind-eye to the threat that ISIS poses not only to the security of the United States but the threat that it poses to the peace and security of the entire world.
Don't get me wrong — On television, the president openly condemns radical Islam in his speeches and addresses. Yet I would argue that his actions do not align with his flowery speech that always seems to 'ooze' Patriotism and Peace.
It is an undisputed fact that the Obama Administration purposely armed and trained Syrian rebels in an attempt to overthrow Syrian President Bashar al-Assad.
It is also an undisputed fact that the weapons and equipment that ISIS is using on its conquest are America's weapon systems.
Although some sources say that ISIS got the equipment after it defeated the Iraqi army — many Iraqis claim that they began the battle with superior weapons, which is why they were able to defeat the Iraqi military.
Which is true?
The world may never know.
But one thing that we DO know for sure is that President Obama is clearly keeping the promise that he made to the Muslim world, in which he stated…
"America is not, and never will be at war with Islam"
As shocked as Americans were to hear this come out of the mouth of the President of the United States — somehow we have allowed it to slip out of mind.
Although America is NOT at war with Islam — IS at war with America.
( It doesn't take a genius to realize who will eventually win the battle. )
Resources:

Deon is a Thought-Leader, Philosopher, Researcher, Entrepreneur, Internet marketer, and Social-Media extraordinaire.

After spending years studying the inner workings of the Cyber world, Deon has been given many titles as a direct result of his expertise on a wide array of platforms -- both online and off.

But whether the subject is Marketing, Advertising, Blogging, Branding, Web Metrics, Systems Design, Advanced Social-Media integration, Research, or Investigation -- Deon has definitely earned a prominent name for himself within the cyber community.

However, the only title he actually values is... "Christian"

Latest posts by Deon (see all)