Christians Protesters 'Stoned'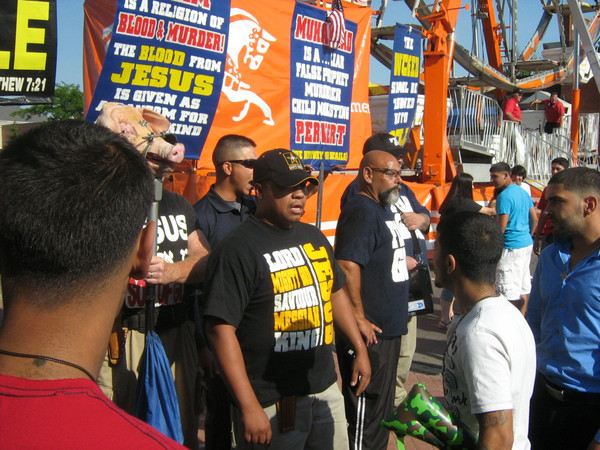 Dearborn, Michigan — In the video you are about to watch, a group of Christians were attacked by a large group of Muslims at the annual Dearborn Arab festival.
Although no one was seriously injured, you will probably be shocked by the treatment of these men by the Muslim crowd simply for trying to share the truth of the Gospel of Christ.
Although this particular clip is from the 2012 protest, one thing to note is that although this type persecution has not become widespread in America — It is slowly but surely seeping its way into our nation.
However, this is only a small glimpse of the persecution that our brothers and sisters in the middle east are facing for their faith in Christ.
(Matthew 5:11-12 KJV) "Blessed are ye, when men shall revile you, and persecute you, and shall say all manner of evil against you falsely, for my sake. Rejoice, and be exceeding glad: for great is your reward in heaven: for so persecuted they the prophets which were before you."

Deon is a Thought-Leader, Philosopher, Researcher, Entrepreneur, Internet marketer, and Social-Media extraordinaire.

After spending years studying the inner workings of the Cyber world, Deon has been given many titles as a direct result of his expertise on a wide array of platforms -- both online and off.

But whether the subject is Marketing, Advertising, Blogging, Branding, Web Metrics, Systems Design, Advanced Social-Media integration, Research, or Investigation -- Deon has definitely earned a prominent name for himself within the cyber community.

However, the only title he actually values is... "Christian"

Latest posts by Deon (see all)