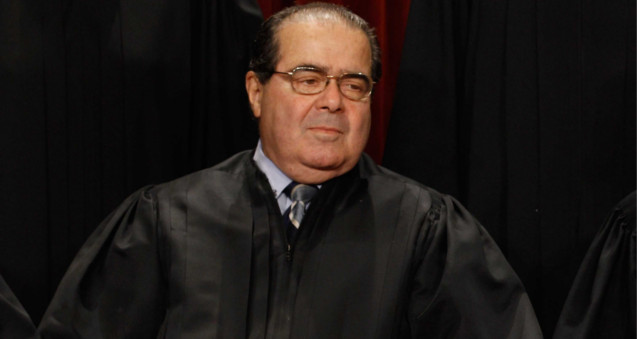 UPDATE: According to reports, An autopsy will not be performed on the body of Justice Scalia. Local law enforcement saying no evidence to suggest foul-play — Scalia family has consented.
Supreme Court Justice Found Dead
For those of you who are unaware, Supreme Court Justice Antonin Scalia was found dead at a Texas resort Saturday. The 79 year old Justice allegedly died of "Natural Causes" according to investigators.
As reported by MySanAntonio:
"Associate Justice Antonin Scalia was found dead of apparent natural causes Saturday on a luxury resort in West Texas, federal officials said. Scalia, 79, was a guest at the Cibolo Creek Ranch, a resort in the Big Bend region south of Marfa.

Scalia arrived at the 30,000-acre ranch on Friday and attended a private party with about 40 people that night, according to a federal official."
The Report continued:
"He left the party and retired to bed earlier than others, according to Donna Sellers, a spokeswoman with the U.S. Marshals Service.

When he failed to appear at breakfast, a person involved with the ranch went to his room, where he discovered his body. A priest was called to administer last rites."
Scalia: Potential "Foul play"?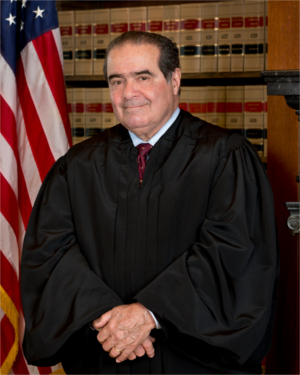 One Federal official who asked not to be named stated that there was no evidence to suggest that there may have been foul play, However there are some who feel that the sudden death of this judge is suspicious at best, Let me explain.
There are 9 justices (or judges) that make up the "Supreme Court".
These judges are only nominated by the President, however they must be confirmed by the US Senate. These judges usually spent the vast majority of their time dealing with the most important and complex legal matters.
Once they have heard and thoroughly studied the matter, they will then come to a decision based on what they believe is in accordance with the United States Constitution. However in most cases, these justices don't see eye-to-eye, in which case — the majority wins 5-4
NOTE: The Supreme Ruling that legalized same-sex marriage in every state throughout the United States is just one example of a "Majority" win (The decision passed 5-4).
Until Saturday, Conservatives had the "Majority" in the Supreme Court (5 conservative justices, and 4 Liberals). As a result, many of the President's controversial actions had been "halted" by the Supreme Court. And with President Obama having only 11 Months left in office — it was almost guaranteed that he would not achieve many of his stated objectives on topics such as Immigration, and Climate Change.
However the death of Antonin Scalia (conservative justice) has destroyed Conservative majority in the Supreme Court, thus proving to be a remarkable opportunity for President Obama.
As reported by Forbes:
"Justice Antonin Scalia has died at age 79. And that gives President Barack Obama the opportunity to appoint a liberal justice to the U.S. Supreme Court, ending the five-justice conservative majority that has delivered a string of decisions rolling back federal power over everything from land use to voting procedures, and was likely poised to hand the White House defeats on immigration and climate-change policy."
Scalia Death = Obama "3rd Term"?
There are several theories circulating the web, however one of the more popular theories involves a heart-attack gun that was developed by the CIA.
Other theories suggest that… should a Liberal Justice be appointed, not only would the President win the vast majority of his Supreme Court battles (for the remainder of his term) — But even if he managed to exceeded his Constitutional authority (3rd term, gun control, etc) through some vague "stretch" of Law, he would likely emerge victorious should the issue be brought before the High Court (having a Liberal majority).
What do you think?
---
Like Us on FB!
---
---
Resources:
(n.d.). Retrieved February 14, 2016, from http://www.latimes.com/opinion/readersreact/la-le-0214-sunday-obama-climate-change-20160214-story.html
Fisher, D. (n.d.). Antonin Scalia Dies, And Obama Could Transform The Supreme Court. Retrieved February 14, 2016, from http://www.forbes.com/sites/danielfisher/2016/02/13/antonin-scalia-dies-and-obama-can-transform-the-supreme-court/#286b02be2e62
Millhiser, I. (2016). The Simply Breathtaking Consequences Of Justice Scalia's Death. Retrieved February 14, 2016, from http://thinkprogress.org/justice/2016/02/13/3749464/the-simply-breathtaking-consequences-of-justice-scalias-death

Deon is a Thought-Leader, Philosopher, Researcher, Entrepreneur, Internet marketer, and Social-Media extraordinaire.

After spending years studying the inner workings of the Cyber world, Deon has been given many titles as a direct result of his expertise on a wide array of platforms -- both online and off.

But whether the subject is Marketing, Advertising, Blogging, Branding, Web Metrics, Systems Design, Advanced Social-Media integration, Research, or Investigation -- Deon has definitely earned a prominent name for himself within the cyber community.

However, the only title he actually values is... "Christian"

Latest posts by Deon (see all)