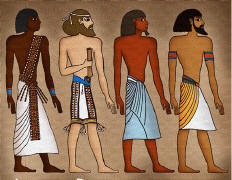 Throughout my dealings on the Internet I have encountered many people who claim that the Bible was invented by Euro-centric Whites to try to control and manipulate blacks.
But Where Did This ideology come from?
This is a part of the many doctrines that was spread throughout the African

community as a whole. It was a part of the Black Supremacy movement, in this movement we African Americans are told that our race is superior to all other races.
Many people who support this movement condemn the ancestors of Whites for enslaving the ancestors of blacks, but they immediately turn around and exalt their own ethnicity above the other.
This was the very concept (White Supremacy) that led Europeans to enslave blacks.
Does The Bible really promote Slavery?
First off, we must address the simple fact that biblical slavery and the slavery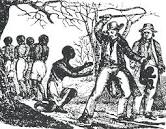 that was practiced in the United States are NOT the same entities.
In the United States, a slave was a person who was forced by penalty of death to obey his "master".
This master automatically owned not only the slave, but everything the slave owned (including an unborn child in the mothers womb).
The slaves were treated cruelly, they were forced to be uneducated, they slept in little shacks, and they only received the basic necessities for survival.
But biblical slavery was much different from this. In Biblical times, a slave/servant was considered to be anyone who worked for someone else. So In our times, we would refer to Biblical slaves as workers or employees.
All throughout the bible, we see how a person's slaves would be living inside of their house. This is drastically different from the Slavery practiced in America where slaves were forced to sleep in small empty sheds.
In Ancient times, and even today…
a person's Home is considered Sacred.
If you only allow your closest friends to come into your home, imagine how close a servant had to be to his master to actually live in his home. This was symbolic that the master would treat the servant as one of his own household (family).
In the bible, God made a Covenant with Abraham. And God told Abraham to circumcise everyone living in his house, Including the servants. This symbolic representation is why many men are still circumcised today.
(Genesis 17:23) On that same day Abraham obeyed God and circumcised his son Ishmael and all the other males in his household, including the slaves born in his home and those he had bought.
But, we can see here that Abraham circumcised not only his immediate family, but his servants also. But Why did he do this? He did it because his servants were also considered a part of his household.
Slavery, why everyone was doing it.
One thing that is so commonly disputed is the morality of slavery.
Yes, It indeed is an ugly thing. But with that said, so is War, Death, Famine, and Disease.
What we must come to understand is that ever since the Fall of humanity, all the things have been present in the world. That's just the way it Is.
Yes, There is coming a day when God will remove all of these things and will restore humanity back to its rightful place. There will be no more War, Death, Famine, or Disease. But for this present moment, this is the way of the World.
In that time (and even today), nations fought against one another. Whichever Nation won the war, received the spoils (cattle, land, women, etc.). So in this time, anyone who was captured from war became a POW (prisoner of war) and it was this that resulted in them becoming slaves and/or workers.
So Why Is The Bible Blamed?
Many people attempt to blame the Bible for the enslavement of our African American ancestors, but there is a reason for this.
In the days of slavery, when Americans would bring the slaves over into the New World (America); The slave owners would misuse biblical scripture as an attempt to convince the slaves that God wanted them to remain slaves.
They would often use verses such as…
(Leviticus 25:44) If you need slaves, you may buy them from the nations around you.

(Leviticus 25:45) You may also buy the children of the foreigners who are living among you. Such children born in your land may become your property,
As the means to keep them imprisoned. However, they would not permit the slaves to learn how to read because with knowledge comes power, and where there is power… freedom is soon to follow.
So therefore, because the Bible was the tool that was used to help keep African Americans enslaved; many people try to use that as a basis to discredit the bible. But this is the wrong conclusion to take from this event.
Lets use a simple analogy,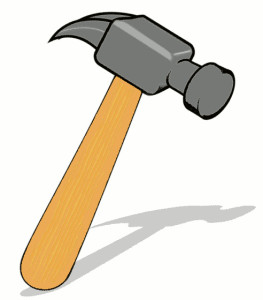 Question: Is a Hammer evil?
Answer: No
But although the hammer itself is not evil, can it be used for Evil?
Answer: Yes
Likewise, The Bible is not to blame for the actions of the Slave owners who misused the scriptures as an attempt to enslave. The scriptures must be Rightly divided, and If anyone uses it outside of its proper context then they are misusing scripture.
We can see In the book of Matthew when Satan tried to misuse Biblical scripture in an attempt to cause Jesus to Stumble. But because Jesus knew the proper context of the scripture, he could not be deceived by Satan's misuse of it.
(Matthew 4:5) Then the devil taketh him up into the holy city, and setteth him on a pinnacle of the temple,

(Matthew 4:6) And saith unto him, If thou be the Son of God, cast thyself down: for it is written, He shall give his angels charge concerning thee: and in their hands they shall bear thee up, lest at any time thou dash thy foot against a stone.

(Matthew 4:7) Jesus said unto him, It is written again, Thou shalt not tempt the Lord thy God.
Spiritual Descendants of Hate
When Europeans enslaved blacks,
they were operating under the precept that
the Euro-centric race was greater than the African race (White Supremacy).
But when the African Descendants attempt to exalt their own race above the race of another (Black Supremacy), then we are proving to be no better than
those who enslaved our ancestors. And by doing such, we actually become the spiritual offspring of the men who enslaved our African ancestors.
So Was The Bible Written By Europeans?
Now, I am a strong believer that there is no dumb questions except the ones that we do not ask. However, I think this is quite a bizarre theory regarding the bible's origins.
Some people have actually accused Europeans of creating the Bible simply to control their slaves.
3 Quick reasons why this Theory Is Ridiculous:
They used weapons to enforce the slavery, Not a few thousands sheets of paper.– At the time, The Europeans had far better Technology than the rest of the world. Therefore they were able to invade African Territory and take many of them captive.Many people will refute this by claiming that Africans had advanced technology as well.This is true, however… we can clearly see from the apparent outcome which Nation's technology was superior. (We were enslaved)

The Bible is a Historic account of Jewish History.

– The Bible is comprised of 2 parts. The Old Testament and The New testament. The Old Testament (also called the Torah) is the historic account of Israel before the time of Christ. However The New Testament is the Historic account of the Jesus Christ. But both the Old and the New testaments out-date the European Union.
Conclusion:
After considering this, How could the Europeans write a book (New Testament) that was written almost 2,000 years before their Nation was even created?
Because of this, we can only come to the conclusion that The Bible couldn't have possibly have been written by Europeans.
To The Reader
So what do you Think? Do you think that the Bible was written by Man as an attempt to control and enslave other men? Or do you believe that the Bible is the Inspired word of God?

Deon is a Thought-Leader, Philosopher, Researcher, Entrepreneur, Internet marketer, and Social-Media extraordinaire.

After spending years studying the inner workings of the Cyber world, Deon has been given many titles as a direct result of his expertise on a wide array of platforms -- both online and off.

But whether the subject is Marketing, Advertising, Blogging, Branding, Web Metrics, Systems Design, Advanced Social-Media integration, Research, or Investigation -- Deon has definitely earned a prominent name for himself within the cyber community.

However, the only title he actually values is... "Christian"

Latest posts by Deon (see all)