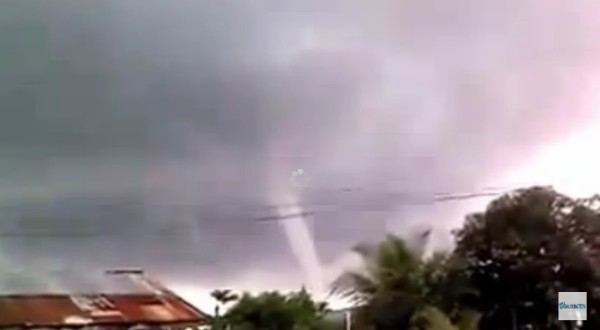 Power in the Name of Jesus:
When Jesus was teaching his disciples about the Kingdom of God, they often marvelled at the miraculous signs and wonders that accompanied his message. However as they sat in amazement, Jesus told them something that carries great impact even unto this very day.
(Joh 14:12) "Verily, verily, I say unto you, He that believeth on me, the works that I do shall he do also; and greater works than these shall he do; because I go unto my Father."
Here Jesus told his disciples that whoever believes in him not only has the power to perform the same works that he did, but that they have the power to do greater works. Today I bring you an example of such.
I was surfing online and I stumbled across this video. The origins of the video is believed to be in Malaysia, however the video depicts a group of Christians praying nearby when they see a Tornado moving towards their local area.
In the video you can clearly see the funnel of the Tornado as it approaches their location and hear the Christians praying in the name of Jesus.
However what happens next may shock you.


Deon is a Thought-Leader, Philosopher, Researcher, Entrepreneur, Internet marketer, and Social-Media extraordinaire.

After spending years studying the inner workings of the Cyber world, Deon has been given many titles as a direct result of his expertise on a wide array of platforms -- both online and off.

But whether the subject is Marketing, Advertising, Blogging, Branding, Web Metrics, Systems Design, Advanced Social-Media integration, Research, or Investigation -- Deon has definitely earned a prominent name for himself within the cyber community.

However, the only title he actually values is... "Christian"

Latest posts by Deon (see all)