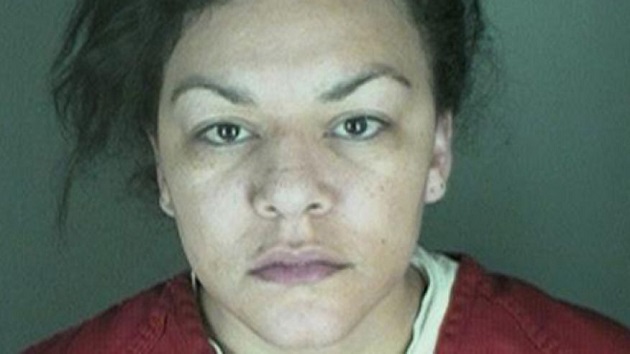 As reported by FoxNews —
Dynel Lane, A 34 year old Colorado woman, was accused of stabbing a woman 7-months pregnant in the stomach, beating her, and then removing her baby from the womb.
The victim was reportedly at the woman's house in order to buy baby clothes that were being advertised on Craigslist.
Police officers were called to the home on Wednesday and found the 26-year-old victim stabbed and beaten, yet alive.
Dynel Lane (the suspect) reportedly took the baby to the Hospital, when she arrived she informed doctors that the baby was hers — however she had a miscarriage.
The Hospital then took the premature baby and attempted to nurse it back to life — however the 7-month baby did not survive.
When the mother was found by local police officers, she was immediately transported to the Hospital where she underwent surgery, the next day she was alert and and answering questions.
"This is a tragic case for a mother right now," Said Jeff Satur, Longmont Police Cmdr.
"She came by this house. She was attacked, and her baby was removed from her." he continued.
According to investigators, Lane (the suspect and mother of two) and the unidentified victim did not know each other.
Longmont Police are now searching for any other women who may have responded to Lane's advertisement. However Lane was reportedly arrested at the Hospital for suspicious behavior. From there authorities deduced that she was the attacker, however the Investigation is still underway.
When questions pertaining to likely charges that arose, District Attorney Stan Garnett replied:
"The issues involving an unborn child are complicated under Colorado law, In most circumstances, if a child was not actually born alive, then homicide charges are not possible."
Craigslist: Online Killings?

According to Huff Post, there has been roughly 45 murders in the United States since 2009 that have been a direct result of people making connections with users via Craigslist.
Although the website cannot honestly be blamed for the actions of others, I think it is about time they take more responsibility for the safety of its users by educating them on the proper procedure for meeting and interacting with strangers (because unfortunately, this 'Sense' is no longer that common)
Furthermore the first lesson should place emphasis on the importance of meeting in Public.
One of the very first things that my mother taught me and by siblings is that you never trust a stranger, let alone walk into their house out of public sight. However that type of knowledge is rarely being taught to the youth today, primarily in the African American communities.
Instead today's parents are more concerned with seeing their child wear the latest clothes or do the latest dances so they can share them to Facebook, Instagram, and Vine.
But then again, because teenage pregnancy is increasing while the age of pregnancy continues to decrease — the 'Mothers' of today are essentially 'babies' themselves.
God have mercy upon our declining society.
---
Like Us on FB!
---

Deon is a Thought-Leader, Philosopher, Researcher, Entrepreneur, Internet marketer, and Social-Media extraordinaire.

After spending years studying the inner workings of the Cyber world, Deon has been given many titles as a direct result of his expertise on a wide array of platforms -- both online and off.

But whether the subject is Marketing, Advertising, Blogging, Branding, Web Metrics, Systems Design, Advanced Social-Media integration, Research, or Investigation -- Deon has definitely earned a prominent name for himself within the cyber community.

However, the only title he actually values is... "Christian"

Latest posts by Deon (see all)