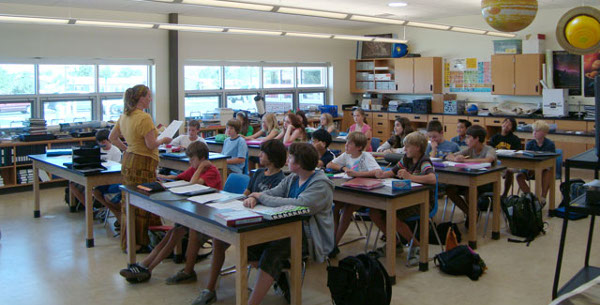 Evolution, the latest Religion?
A West Virginia man is suing education officials for teaching his daughter about Evolution, stating that it is a religion and represents the "propagation of religious Faith".
In a scathing four-page complaint filed against local, state and federal educators, the West Virginia parent Kenneth Smith stated "Evolutionary ideology just doesn't exist and has no math to back it."
Smith accused education officials of violating the Establishment Clause of the first amendment, which essentially prevents any state from making laws [or biased decisions] that promote any religious ideology over another.
In addition, Smith stated that the Education officials ignored his "accurate scientific mathematical system of genetic variations that prove evolution is a religion"
The lawsuit stated:
"Their actions during the 2014-2015 school year affects my child's future directly through the state grading system to enter college and the ability to earn economic security and a good job in her chosen veterinarian medical field of work,"
According to the National Centre for Science Education, Smith is apparently the author of a book called "The true origin of Man" which has allegedly made the "ultimate discovery" unveiling the truth about man's origins that is confirmed by "DNA Mathematical and Scientific" evidence.
According to Charleston Daily Mail, which initially reported Smith's lawsuit, Smith is seeking a trial by jury and concluded by requesting a judge declare that evolution violates the US Constitution. It said the lawsuit was yet to receive a formal response.
---
Like Us on FB!
---

Deon is a Thought-Leader, Philosopher, Researcher, Entrepreneur, Internet marketer, and Social-Media extraordinaire.

After spending years studying the inner workings of the Cyber world, Deon has been given many titles as a direct result of his expertise on a wide array of platforms -- both online and off.

But whether the subject is Marketing, Advertising, Blogging, Branding, Web Metrics, Systems Design, Advanced Social-Media integration, Research, or Investigation -- Deon has definitely earned a prominent name for himself within the cyber community.

However, the only title he actually values is... "Christian"

Latest posts by Deon (see all)