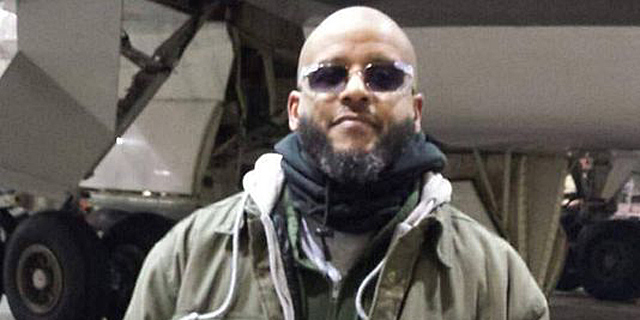 As reported by Yahoo! News — A Veteran of the United States Air Force has been charged for attempting to travel to the Middle East and join the Islamic State.
Tairod Nathan Webster Pugh, the 47 year old man New Jersey, was allegedly arrested by the FBI 2months ago — However his arrest is just being publicized today.
According to Sources, Pugh converted to Islam in 1998 with his views grew increasingly radical from that point forward.
Pugh attempted to travel from Egypt (where he had been living), to Turkey. From there he intended to cross the border and enter Islamic State territory (Iraq).
However Turkish authorities denied him entry into the country, Instead returning him to Egypt. Once returned to Egypt, Pugh was deported back to the United States and arrested by the FBI.
On his laptop, the FBI discovered that Pugh had been engulfing himself in large amounts of Islamic propaganda videos.
Furthermore, upon review of his Google searches the agency discovered that he had been searching for "Borders controlled by the Islamic State" and other variations.
Prosecutors claim that Pugh's laptop contained a letter to his wife in Egypt which read "I will use the talents and skills given to me by Allah (God) to establish and defend the Islamic States."
Pugh was charged this week by a Federal Grand-jury with attempting to join ISIS and obstruction of Justice — possibly facing a maximum of 35 years in Prison.

Deon is a Thought-Leader, Philosopher, Researcher, Entrepreneur, Internet marketer, and Social-Media extraordinaire.

After spending years studying the inner workings of the Cyber world, Deon has been given many titles as a direct result of his expertise on a wide array of platforms -- both online and off.

But whether the subject is Marketing, Advertising, Blogging, Branding, Web Metrics, Systems Design, Advanced Social-Media integration, Research, or Investigation -- Deon has definitely earned a prominent name for himself within the cyber community.

However, the only title he actually values is... "Christian"

Latest posts by Deon (see all)