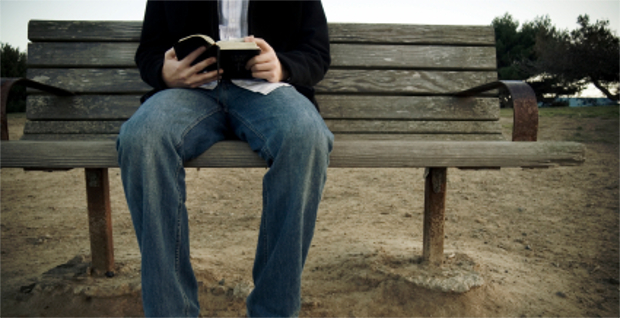 Man 'Suing' the Word of God
According to reports, a Homosexual man is filing a $70M lawsuit against the well-known bible publishers Zondervan and Thomas Nelson over 'Homophobic' verses.
The man claims that these publishers printed versions of the Bible that refereed to Homosexuality as a 'Sin' which violates his constitutional rights and has caused him a great deal emotional distress (amongst other things).
As reported by Christian Post:
"Bradley LaShawn Fowler, an ex-con turned author, filed the federal suit in the U.S. District Court for the Eastern District of Michigan on Monday, the same day a judge refused to appoint him a lawyer for his suit against Thomas Nelson, The Grand Rapids Press reported."
Fowler claims that Zondervan publishing purposely manipulated the scriptures by using the term "homosexuals" in (1 Corinthians 6:9)in their 1982 and 1987 bibles rather than the word "effeminate" which is used in the KJV (King James Version).
Ef-fem-i-nate:
"(of a man) having or showing characteristics regarded as a typical woman. (unmanly, womanish, feminine)"
However Fowler claims that he has been ex-communicated from his family since his family's Pastor uses the version that forbids Homosexuality.
Fowler is also suing Tennessee-based publisher Thomas Nelson for related reasons.
He is now seeking $60M from Zondervan, and $10M from Thomas Nelson.
However Zondervan released a statement insisting that they do not translate the Bibles, instead they only publish the different translations.
"Since Zondervan does not translate the Bible or own the copyright for any of the translations we publish, we are not in a position to comment on the merits of how a word should or should not be translated," said Tara Powers, company spokesperson.

---
Like Us on FB!
---

Deon is a Thought-Leader, Philosopher, Researcher, Entrepreneur, Internet marketer, and Social-Media extraordinaire.

After spending years studying the inner workings of the Cyber world, Deon has been given many titles as a direct result of his expertise on a wide array of platforms -- both online and off.

But whether the subject is Marketing, Advertising, Blogging, Branding, Web Metrics, Systems Design, Advanced Social-Media integration, Research, or Investigation -- Deon has definitely earned a prominent name for himself within the cyber community.

However, the only title he actually values is... "Christian"

Latest posts by Deon (see all)