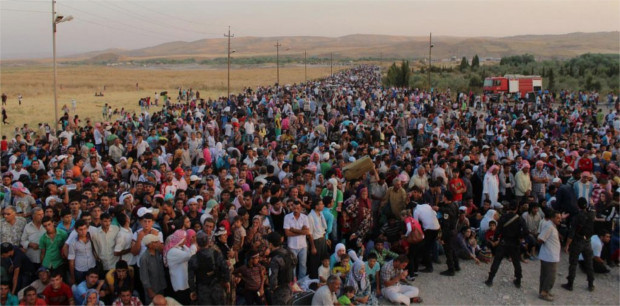 Syrian Refugees: Risky Business?
Although most Americans had forgotten about the growing threat of Radical Islamic groups such as ISIS, many of us were given a powerful reminder when we watched our long-time friend and ally (France) fall victim to an ISIS-inspired assault. (Learn More)
The terror attack left 100+ civilians dead and 300+ wounded, however what is most shocking is the fact that this attack was conducted by only 8 people.
Can you imagine if there were 50 attackers instead of just 8?
However what you probably haven't heard in the News is that there is a very good chance some of the attackers were allowed to enter France because they disguised themselves as "Syrian Refugees" (Learn More).
As you probably weren't aware of, earlier this year, France was one of the first Countries to announce that they would accept 30,000 Refugees fleeing the war in Syria.
As reported by the Washington Post:
"In a move that puts the heated U.S. debate over taking in Syrian refugees in perspective, French President Francois Hollande declared on Wednesday that his country would accept 30,000 Syrian refugees over next two years."
Although this was a very "Kind" gesture, there are some who would argue that it wasn't very Smart.
Why? Because several reports emerged that indicated that ISIS would try to use the "Refugee Crisis" as a means of Infiltration. Once within the Country, ISIS could then position it's fighters to attack from the Inside. Yet France eagerly opened it's doors, despite the risk.
Georgia Residents fighting back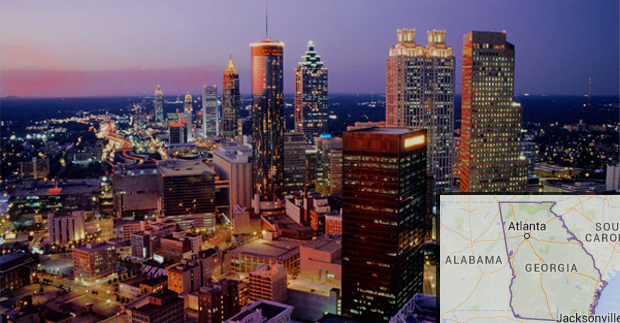 Although some of you [may] Agree that it wasn't a good idea for France to take on so many Refugees without having proper "Screening" mechanisms in place — I am almost certain that a large portion of you are unaware of the fact that President Obama has announced his intent to bring 10,000 Syrian Refugees into the United States.
As reported by the Washington Times:
"The White House says it won't let its plans to bring Syrian refugees to the U.S. be derailed by Friday's terrorist attack in Paris, with a top official insisting Sunday that American authorities know how to weed out potential problems within the refugee community.
French President Francois Hollande has called the attacks, which killed at least 129 people and wounded more than 350 others, an act of war, and began retaliatory strikes on Islamic State strongholds in Raqqa, Syria."
In an attempt to see his plan through, POTUS (President of the United States) began contacting the States and asking them to prepare to open their doors to hundreds (if not thousands) of these Immigrants. However States that oppose have begun fighting back against the Administration.
One of these States, is Georgia.
As reported by AJC:
"The [GA] governor has since 2012 demanded that federal authorities limit the overall number of refugees resettled in Georgia, citing the strain on local schools, health-care facilities and other social services."
"But the divide has only grown in the aftermath of this month's deadly string of terror attacks in Paris, which prompted [Nathan] Deal and more than half the nation's governors to oppose President Barack Obama's plan to allow 10,000 refugees from war-torn Syria into the country over the next year."
In an attempt to protect the State of Georgia from terror, Georgia Governor (Nathan Deal) signed an executive order last week instructing state agencies to halt any involvement in resettling Syrian Refugees — Stating that he was concerned that the Federal government would not be able to weed out the immigrants who pose a terror threat.
Georgia could now be facing a legal battle over Deal's executive order that stopped the processing of any paperwork involving new Syrian Refugees. However many Georgia residents feel that securing the State of Georgia from potential terrorists is well worth the battle.
As reported by AJC:
"The prospect of welcoming more Syrians has divided Americans after the Paris attacks. Several outlets reported that one of the Paris attackers traveled to France from Syria by posing as a refugee, leading many Republicans and some Democrats to question whether the U.S. government can ensure refugees from Syria don't have a more devious plot"
"Several national polls show a majority of Americans are against admitting Syrian refugees, and most Republican Presidential candidates have called for an immediate end to the program.
Democratic front-runner Hillary Clinton has criticized Republicans for "inflammatory talk" and called on the U.S. to take in 65,000 Syrian refugees."
---
Resources:

Deon is a Thought-Leader, Philosopher, Researcher, Entrepreneur, Internet marketer, and Social-Media extraordinaire.

After spending years studying the inner workings of the Cyber world, Deon has been given many titles as a direct result of his expertise on a wide array of platforms -- both online and off.

But whether the subject is Marketing, Advertising, Blogging, Branding, Web Metrics, Systems Design, Advanced Social-Media integration, Research, or Investigation -- Deon has definitely earned a prominent name for himself within the cyber community.

However, the only title he actually values is... "Christian"

Latest posts by Deon (see all)