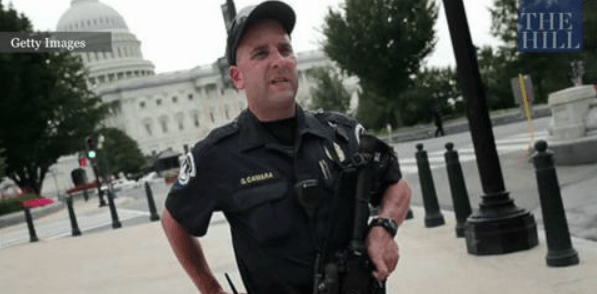 As reported by The Washington Examiner — President Obama is using executive actions to impose gun control on the nation, targeting the top-selling rifle in the country, the AR-15 style semi-automatic, with a ban on one of the most-used AR bullets by sportsmen and target shooters.
The Bureau of Alcohol, Tobacco, Firearms and Explosives this month revealed that it is proposing to put the ban on 5.56 mm ammo on a fast track, immediately driving up the price of the bullets and prompting retailers, including the huge outdoors company Cabela's, to urge sportsmen to urge Congress to stop the president.
Wednesday night, Rep. Bob Goodlatte, the Republican chairman of the House Judiciary Committee, stepped in with a critical letter to the bureau demanding it explain the surprise and abrupt bullet ban. The letter is shown below.
The National Rifle Association, which is working with Goodlatte to gather co-signers, told Secrets that 30 House members have already co-signed the letter and Goodlatte and the NRA are hoping to get a total of 100 fast.
"The Obama administration was unable to ban America's most popular sporting rifle through the legislative process, so now it's trying to ban commonly owned and used ammunition through regulation," said Chris W. Cox, executive director of the NRA-ILA, the group's policy and lobby shop. "The NRA and our tens of millions of supporters across the country will fight to stop President Obama's latest attack on our Second Amendment freedoms."
At issue is so-called "armor-piercing" ammunition, an exemption for those bullets mostly used for sport by AR-15 owners, and the recent popularity of pistol-style ARs that use the ammo.
The inexpensive 5.56 M885 ammo, commonly called green tips, have been exempt for years, as have higher-caliber ammunition that also easily pierces the type of soft armor worn by police, because it's mostly used by target shooters, not criminals. The agency proposes to reclassify it as armor-piercing and not exempt.
Read Full Article: Obama to ban bullets by executive action, threatens top-selling AR-15 rifle | WashingtonExaminer.com

Deon is a Thought-Leader, Philosopher, Researcher, Entrepreneur, Internet marketer, and Social-Media extraordinaire.

After spending years studying the inner workings of the Cyber world, Deon has been given many titles as a direct result of his expertise on a wide array of platforms -- both online and off.

But whether the subject is Marketing, Advertising, Blogging, Branding, Web Metrics, Systems Design, Advanced Social-Media integration, Research, or Investigation -- Deon has definitely earned a prominent name for himself within the cyber community.

However, the only title he actually values is... "Christian"

Latest posts by Deon (see all)