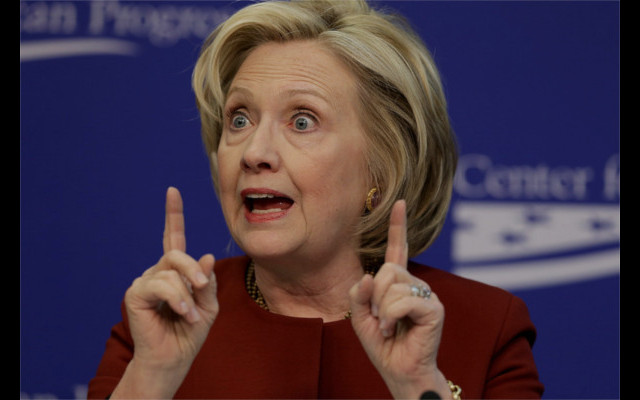 Hillary Clinton: Aliens and UFOs?
For those of you who have been avid readers of this blog for some time now, you may remember that post that we wrote a while ago in which we explained the Alien Phenomena from a Biblical perspective. However what you may not have expected is for one of the 2016 Presidential candidates to "Chime in" on the subject.
According to reports, Democratic Presidential candidate Hillary Clinton made a note-worthy remark when she was probed for her opinion on the existence of extra-terrestrial Life (pun-so-intended).
As reported by the Daily Beast:
"After a reporter from a local New Hampshire paper asked her about extraterrestrials, presidential hopeful Hillary Clinton said, "I think we may have been [visited already]. We don't know for sure." Clinton told The Conway Daily Sun she would look into Area 51, the part of a Nevada military base that conspiracy theorists have long believed contains aliens or evidence of alien existence."
Her comment came after being questioned on her Husband's (Bill Clinton) comments during an appearance on the late-night show "Jimmy Kimmel" in 2014 — in which he stated that he would not be surprised if "Alien" life was discovered in his lifetime.
>> Read More at Conway Daily Sun <<
---
Like Us on FB!
---

Deon is a Thought-Leader, Philosopher, Researcher, Entrepreneur, Internet marketer, and Social-Media extraordinaire.

After spending years studying the inner workings of the Cyber world, Deon has been given many titles as a direct result of his expertise on a wide array of platforms -- both online and off.

But whether the subject is Marketing, Advertising, Blogging, Branding, Web Metrics, Systems Design, Advanced Social-Media integration, Research, or Investigation -- Deon has definitely earned a prominent name for himself within the cyber community.

However, the only title he actually values is... "Christian"

Latest posts by Deon (see all)