Last Updated: 1/12/2015
Last week, we published a post discussing the former gospel artist Mali Music and his conversion from Christ-centered music to "Main-Steam" (Secular).
Sadly, this post will be another portrait of the systematic approach to infiltrate Christian Music and pull its most influential artists over to "The Dark-side".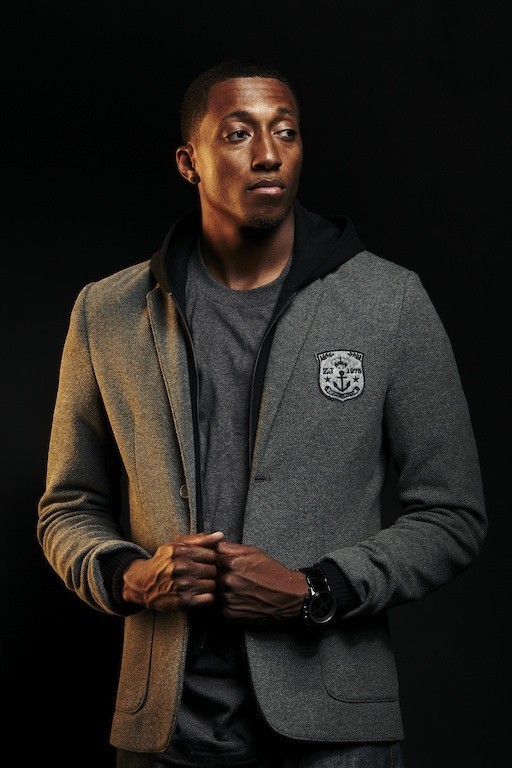 For those who don't know, The former Christian rap-star known as Lecrae (Who no longer wishes to be labeled a "Christian Rapper") quickly took the spotlight in the music Industry with his Christ-centered lyrics and inspirational message of hope.
Lecrae's music career was not started with the hopes of fame or fortune, but merely as a way to reach out to the troubled youth in a nearby detention center through rap. It was this passion that lead Lecrae and a friend to create their record Label now known as Reach Records.
As time progressed, Lecrae grew not only as an artist, but as a prominent figure in the Christian community. With the full support of Christians everywhere, It was clear that Lecrae had a bright, prominent, and imminent future in the Music industry — Not just to make album sales, but to impact lives for Jesus Christ.
Unfortunately — in 2010 "main-stream" music took notice of the potential of this upcoming star and his growing influence within the Christian community.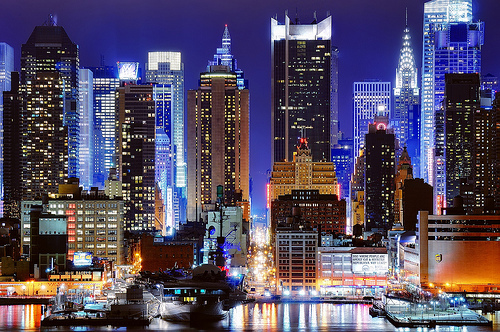 It was then that Lecrae began to be bombarded with potential offers and opportunities from different multimillion dollar agencies willing to help him grow and expand as an artist if he would only partner with them.
Not long after, rumors emerged of a possible partnership between the Gospel artist Lecrae and the notorious rap-star Jay-z who has been accused on several occasions of being affiliated with the Satanic "cult" known as the 'Illuminati'.
In an interview — Lecrae called Jay-z his favorite "business man" (Funaro, 2012).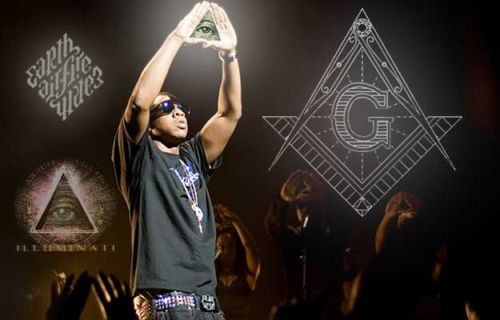 Lecrae responded to these accusations by denying the claims — Stating that they were merely "Rumors". After hearing this comforting message from their favorite artist, Lecrae's adoring fans continued to both follow and support him.
---
---
Despite the "Rumors" about Lecrae's conversion from Gospel to mainstream — thousands of fans continued to support him while denying that any change had occurred.
Lecrae's fans silenced critics by assuring them that Lecrae was still a Christ-centered artist and nothing would change. And for a while it appeared that they were correct.
Unfortunately, not very long after that — Lecrae publicly denounced being labeled a "Christian rapper" — and instead settled for being known as a "Rapper" who happens to be Christian.
Doing this raised many eyebrows within the Christian community. Although the artist still professed to be a follower of Christ — his Music, Lyrics, and Mannerisms (when not surrounded by Christians) began to display a slightly different story.
In an article by Meeke Adison of UrbanFamilyTalk, she stated the following…
Why are some churchy people giving Lecrae a hard time? Why are we questioning his judgment and cautious of his influence? The answer is simple: We just can't get with his raw beats. No, that's not true; we were drawn to his rawness. Maybe it's all the tattoos he's been sporting lately. Of course not! Even pastors are sporting tats in their desire to be "relevant." Well, maybe we're all secretly jealous of his success. Yes, that's it. The Church has a way of wanting to keep its most talented locked away in the choir robe closet.

All exaggeration aside, the truth of the matter is this: If Lecrae were looking at himself objectively, he would caution church leaders considering "bringing him in." In his attempt to reach and engage today's hip hop culture, Lecrae has made some decisions that are destructive to the souls of men.
---
Like Us on FB!
---
Lecrae Goes Main-stream:
Whether or not Lecrae actually signed some secret "Under-the-table" deal is not the focus of this post. Our primary goal is to examine the obviously noticeable change in Lecrae's message.
Church Clothes: Volumes 1 & 2
As a Christian and Musician, I have always enjoyed listening to Lecrae's Christ-centered music.
If you are anything like me, then you have probably noticed what seems to be a "drought" in the Christian music industry with most of the artists being "old school" or just flat-out "lame".
But this was not so with Lecrae — his awesome lyrics and "down to earth" mentality added a surge of new life to Christian Music everywhere and I for one thanked God for blessing him with an anointing that was able to reach TODAY's youth.
So when I downloaded his latest mixtape "Church Clothes Vol.2", I noticed something very different about the direction of Lecrae's new projects (not exclusive to this mixtape)…
He was now featuring secular artists
(such as Kendrick Lamar, Pete Rock, Rapsody, David Banner, B.o.B, Paul Wall, Bun B)
The spirit behind the Music has changed (I will explain later)
If you listen closely, his Lyrics seem to have become, well — Sinister.
And it turns out that I was not the only one who felt this way.
Recently, Lecrae faced a massive backlash from the Christian community regarding his new direction. This "New Direction" involves not only close collaboration with secular artists, drugs, and club performances — but what appears to be an anti-church mentality.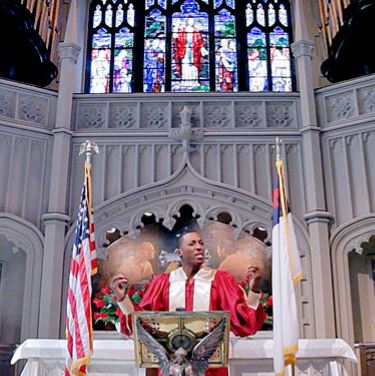 As I began to listen to the songs on Lecrae's latest mixtape, to my surprise I noticed not only attacks on his fellow Christians (of all people) — but there were also a few lines in his verses that left me quite disturbed.
Within the Lyrics of his song "Church Clothes", Lecrae spared no expense to bash his Christian critics for their disapproval…
Some of these folks won't tell the truth
Too busy try'na get them racks man
Church try'na rob my paychecks
Choir members probably having gay sex
Pastor manipulatin' hurtin' women
I wonder which he's gon' slay next
Bookstore pimpin' them hope books
Like God don't know how broke looks
And telling me that I'm gon' reap a mil'
If I sow into these low crooks
Plus I know ol' girl a freak
And how she singin' a solo
I walked in the church wit a snapback
And they tellin' me that that's a "no-no"?
That's backwards, and I lack words
For these actors called pastors
ALL these folks is hypocrites
And that's why I ain't at church
Although we all can attest that there are definitely some false pastors out there who are only trying to make a quick buck — I found it shocking that as an alleged follower of Christ, Lecrae could openly bash the Church as a WHOLE by implying that they are all "Hypocrites".
Even though this line is partially true, what profit will come from broadcasting this to the unbelieving world? The only thing that this line can possibly do is DISCOURAGE people from going to Church.
But if they are not going to Church, where are they going to hear the word of God at?
In the Streets? In the Clubs?
I have a problem with Lecrae's verse, not because it is not true — but rather because it ads unnecessary shame to the body of Christ as a whole.
Although the pastor may be a crook, if he is teaching from the word of God then God's word alone is powerful to impact lives and change hearts no matter what the spiritual condition of the one reading the words.
(Philippians 1:15-16 KJV) Some indeed preach Christ even of envy and strife; and some also of good will: The one preach Christ of contention, not sincerely, supposing to add affliction to my bonds:

(Philippians 1:17-18 KJV) But the other of love, knowing that I am set for the defence of the gospel. What then? notwithstanding, every way, whether in pretence, or in truth, Christ is preached; and I therein do rejoice, yea, and will rejoice.
Here we can see that the Apostle Paul clearly states that there indeed were people preaching Christ for the wrong reasons — yet Paul said that he will rejoice because Christ is nonetheless still being preached — even if its for the wrong reasons.
The Church already faces enough criticism from the world, therefore for Lecrae to feed into this by openly blasting "Church Folk" was a bad decision (on a good day).
Lecrae: What Perspective?
Now I am sure that some of my readers will try to defend Lecrae's lyrics by claiming that he was only rapping from the perspective of a non-christian.
Although this could indeed answer for SOME instances, for this defense to be applied to every questionable instance would be intellectually irresponsible (at best).
---
Similar Article: Was Lecrae Rapping from a Non-Christian Perspective?
---
So after pointing out that there are "crooks" in the Church — Lecrae uses this flawed reasoning as an excuse to exclude himself from the Church and INTO the secular community.
In many of his songs, he makes mention of his secular friends — but I find it amazing that Lecrae can criticize a "Choir Member" who may be struggling with fornication or homosexuality — yet be perfectly comfortable hangin' out with an unbeliever who isn't even TRYING to live for Christ.
In an attempt to infiltrate the Secular– has Lecrae been infiltrated?
In the video, Lecrae begins inside a church — But after declaring that he believes that many Christians are hypocrites, He Exits the church.
The following screenshot shows the clip.
(Could this be symbolic for leaving The Church?)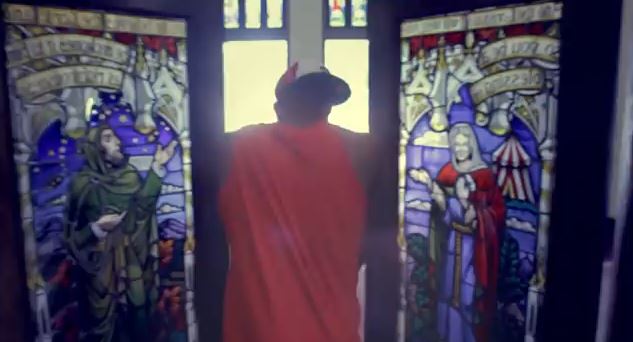 Here is another excerpt from the same song…
Truthfully I'm just doin' me
And I don't wanna face no scrutiny
As long as the church keep wildin' out
I can justify all my foolish deeds
Smoking weed, pourin' up
Keep that lean up in my cup
Maybe I could change the world
But this porn on my laptop got me stuck
Yeah I know what's right from wrong
But that there ain't gon sell a song
I rather sell my soul then save it
If that's what make my money long
In this verse, Lecrae makes it clear that he doesn't want to face "scrutiny" from his Christian critics for his new direction.
---
Again, for those who think he is rapping SOLELY from the perspective of a non-Christian — I suggest you read this article immediately.
---
Here is another snippet from his newest mixtape titled "Co-sign pt.2″…
Leaking out that syntax
Never left but I been back
Cross on my big-knack
And I don't rap Gospel, I live that
But I'm nothin' but a gimmick?
You Seen me in a club?
hmm-Funny, you was in it?
Skip a co-sign shout out to the homey Kendrick
And all I hear is crickets
When I run into the critics (Christians)

Now any Christian can immediately determine that something in this verse does not quite add up.
Lecrae says that he doesn't just rap Gospel, but instead he Lives it. But he then follows that by stating that he is a regular attendee in club activity? (Where they do that at?)
But wait, isn't Lecrae rapping from the perspective of a NON-Christian?? If so then who would Criticize a non-Christian for being in a club?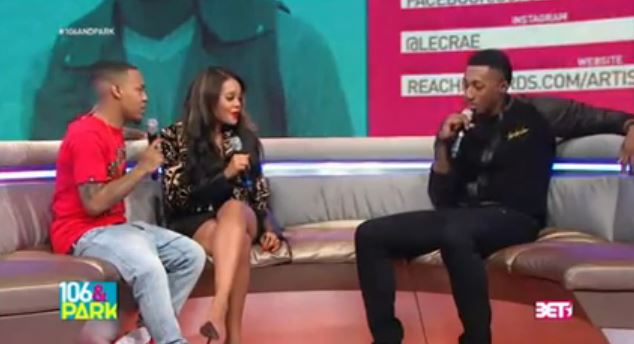 I am sure some of my readers may be thinking ..

"Well Deon, what is wrong with Lecrae going to the Club and hanging out With non-believers? Didn't Jesus Do It?"
What does the Bible have to say about fellowship with Unbelievers?
(2 Corinthians 6:14) Be ye not unequally yoked together with unbelievers: for what friendship hath righteousness with unrighteousness? and what agreement hath light with darkness?
Here we can clearly see that the Bible discourages such activity. But in order to understand the reason why the bible tells us to avoid this, lets examine another scripture.
(1 Corinthians 15:33) Be not deceived: evil communications corrupt good manners.
(1 Corinthians 15:34) Awake to righteousness, and sin not; for some have not the knowledge of God: I speak this to your shame.
In regards to Jesus's actions – People use the fact that Jesus was always near sinners to justify keeping their evil communication. This is a gross "Stretching" of scripture.
Did Jesus "Hang out" with non-believers?
Despite what many may people have been lead to believe –
Jesus did NOT hang around non-believers –But they hung around Him.
(Big difference)
When Jesus began his ministry, It was his ministry that caused unbelievers to flock to him — almost like sheep.
(Mark 6:34 KJV) And Jesus, when he came out, saw much people, and was moved with compassion toward them, because they were as sheep not having a shepherd: and he began to teach them many things.
They recognized the Light and they realized they were actually in darkness. The people who followed Jesus were attracted to his Light — not to the fact that he could "Relate" to their sin.
Jesus did not alter his behavior to appease or relate to the people, instead he simply let his light shine — and all those who were attracted to his Light, Jesus would not turn away.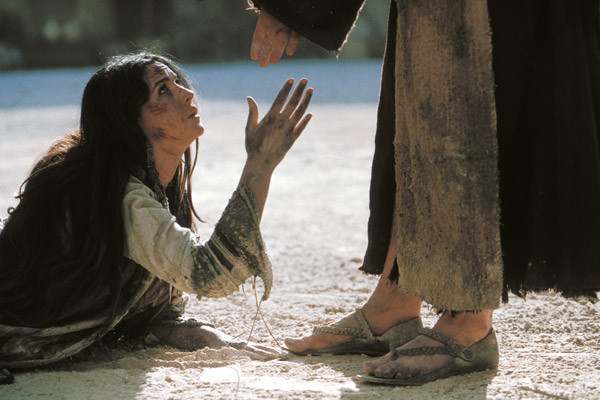 this is Immensely different from Lecrae's approach to reach the lost.
Jesus did not diminish his Light in order to "Relate" to the sinners nor did he alter or water-down his message in hopes of appeasing the sinners. Jesus did not walk up to the Tax collectors and offer to help them steal money so he could then "Show his Light".
Yet this is the approach that Lecrae has taken
Light Vs. Darkness
Instead of Lecrae allowing the Light to attract all those whom God has called, it honestly seems as if he has decided to disguise his light as "Darkness" in an attempt to reach those that are in Darkness.
Therefore in an attempt to reach the lost, Lecrae has made every effort possible to separate his faith from his music.
But what Lecrae doesn't realize is that Darkness and Light can never coexist. Therefore the only way to resemble Darkness — is to enter it.
Positive Music Vs Christ-centric
Some may argue that just because Lecrae makes a few inappropriate references within his song doesn't make his music bad because it is still mostly positive-music — but this thinking is very Deceptive.
Imagine if someone gives you a cake but then tells you that 1% of it is poison…
Would you take a bite?
Would you even lick the frosting?

Most people would NOT, so why do we want to accept this in anything else?
It doesn't matter of 90% of Lecrae's lyrics are positive — 10% of spiritual poison is more than enough to cause serious harm to your spiritual life.
Here is another excerpt from a song on Lecrae's latest mixtape
(Song: "Devil in Disguise")
Where am I going? What I'm living for?
I rolled the dice on life so tell me what they getting for it
I'm three shots in, probably depressed
But crying about my problems ain't gonna get me out this mess
Ride around playing Scarface, I'm a hard case
I want to die, but I'm scared of looking in God's face
Popping pills and powder, trying to kill some hours
Cause when I'm sober, man I promise I can feel the power
Of death eating me slowly I'm on my way
Heaven or Hell? Well that's only for God to say
Now I must say that I found these lyrics to be not only very disappointing, but also very disturbing. Nothing about this passage resembles the Love and Grace that we have received from God through Jesus Christ.
(Ephesians 4:29) "Let no corrupt communication proceed out of your mouth, but that which is good to the use of edifying, that it may minister grace unto the hearers."
Judging by God's standards — Would you say that anything in that last excerpt by Lecrae was edifying?
But wait! there is more — he continues in the next verse…
If God's real, I believe he became a man
Otherwise, ain't no other way to understand
What it's like to be me
What it's like to be an outcast tempted by all the devil's diseases
So if it pleases Him to rescue a fool
I'll be drowning in a pool of liquor to keep cool
Smoking a Kool, like the old heads do
Call me Nat King Cole, like I'm gonna spread blue
Pain a pest, I been trying to smoke it out
But it never seems to die when I choke it out
I try to drink it away but my stomach swell
And what I'm drinking on earth, I'll probably throw up in Hell, well
As a Christian, who cannot be disgusted by this?
In many interviews, Lecrae was asked about his new direction — but because he has a working knowledge of the bible he is usually able to give an answer that can please a christian crowd — but his answers simply do not align with his lifestyle.
According to the Bible, It is not what we say that matters – It is what we do.
(Matthew 7:16-18) By their fruits ye shall know them. Do men gather grapes of thorns, or figs of thistles? Even so every good tree bringeth forth good fruit; but the corrupt tree bringeth forth evil fruit. A good tree cannot bring forth evil fruit, neither can a corrupt tree bring forth good fruit.
The Spirit of the Music
Although these are only a few excerpts from 2 songs on his mixtape, as I compare the "New" Lecrae to the Old — I can do nothing but *sigh* in disappointment.
There was once a time when not only was Lecrae's lyrics Christ centered, but the spirit of God accompanied his lyrics wherever they traveled because they were being used to exalt Christ.
It wasn't Lecrae's charisma that lead him to the top of the charts, It was the spirit of God that accompanied the message of Christ that he preached.
But now — we are witnessing lecrae's music being stripped of its power, leaving nothing but "Raw Beatz" and mainstream collaborations.
Although Lecrae's NEW audience may be pleased with his Music, those us who have been there from the start are beginning to miss the old Lecrae.
---
Like Us on FB!
---
---
UPDATE:
This post was written May 27, 2014 (almost 8 months ago).
It was written to discuss the current status of the artist Lecrae — but it was not meant to be a final conclusion pertaining to his standing with the Christian community.
Fortunately since writing this post we have received messages from our readers informing us that they have indeed noticed that Lecrae's music and direction is beginning to return to its former state (Christ-centered).
Check this out…
"Deon, My wife and I went to Lecrae and Andy Mineo's concert here in Atlanta a couple of months ago. In Lecrae's set, a lot of context was given before and after each song he performed.

The context centered around Jesus and our need for him. He framed the set around brokenness leads to a need for grace, and how the scars from our past can become reminders of the grace of God.

My wife cried, because we've been dealing with some current problems stemming from previous relationships. The message resonated with her, as well as the diverse crowd of people that were there as well who cried and worshiped Jesus throughout the set. "

– Trent D.
Whether or not this post along with the voices of many in the Christian community had anything to do with it — This is truly great news!
As the author of this piece as well as a fellow Christian, I must confess that although it needed to be done — writing such an article about a fellow believer pained me very much.
But sometimes hearing a little sharp criticism from those who love us is exactly what we need to thrust us back in the right direction.
With that being said, this post was not written to bash Lecrae or diminish his image or character in any sense, instead it was written to encourage him to examine a few of his actions that could be deemed questionable by the Christian community.
But as a final thought, I declare that I will never stop supporting Lecrae as long as he is genuinely seeking to be conformed to the image of Christ.
Even If I am forced to write another post about something else questionable in the future, If he continues striving — then I will continue striving with him.
(Proverbs 27:17 KJV) "Iron sharpeneth iron; so a man sharpeneth the countenance of his friend."
As Christians, we all fall and make mistakes — but because I have faith in God, I am convinced that God will always lead his sheep back to him, even when they have gone astray.
After all, God is the best Father.
(Philippians 1:6 KJV) "Being confident of this very thing, that he which hath begun a good work in you will perform it until the day of Jesus Christ:"
---
Sources:

Deon is a Thought-Leader, Philosopher, Researcher, Entrepreneur, Internet marketer, and Social-Media extraordinaire.

After spending years studying the inner workings of the Cyber world, Deon has been given many titles as a direct result of his expertise on a wide array of platforms -- both online and off.

But whether the subject is Marketing, Advertising, Blogging, Branding, Web Metrics, Systems Design, Advanced Social-Media integration, Research, or Investigation -- Deon has definitely earned a prominent name for himself within the cyber community.

However, the only title he actually values is... "Christian"

Latest posts by Deon (see all)