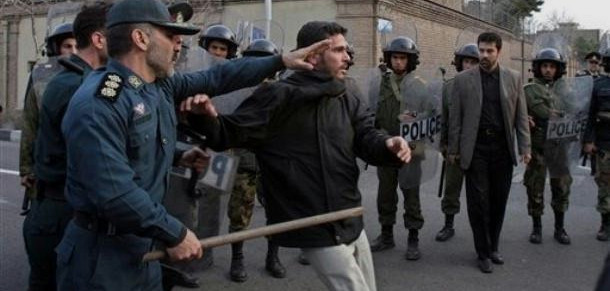 Iranian Pastor Jailed and Beaten
Sometimes Christians in America forget just how blessed we are.
We have been privileged to live in a Country where we can openly believe. In fact, our idea of persecution is simply having someone speak negatively about us. However there are Christians in other parts of the world who face not only verbal mistreatment, but physical abuse as well.
According to reports, an Iranian Pastor who was jailed for nearly 6 years for preaching Jesus Christ is being beaten and thoroughly interrogated as his release date nears.
As reported by CBN:
"According to Present Truth Ministries, Iranian secret police (VEVAK) beat the pastor during a recent search of his prison cell. Iranian Christians say such treatment is not unusual when a Christian prisoner nears the end of his sentence.

That's because those determined to stop the spread of the gospel in Iran want to extend the prison time of Christian inmates by building a case against them. In the case of Benham Irani, they think if they keep him in prison just a little longer, they may break him, he may convert to Islam, or die from illness. Any of those outcomes would likely stop him from evangelizing Iranians.

They fail to realize that Christianity will continue to spread and grow in Iran, with, or without Benham Irani. God will find a way to introduce Muslims to Christ."

Deon is a Thought-Leader, Philosopher, Researcher, Entrepreneur, Internet marketer, and Social-Media extraordinaire.

After spending years studying the inner workings of the Cyber world, Deon has been given many titles as a direct result of his expertise on a wide array of platforms -- both online and off.

But whether the subject is Marketing, Advertising, Blogging, Branding, Web Metrics, Systems Design, Advanced Social-Media integration, Research, or Investigation -- Deon has definitely earned a prominent name for himself within the cyber community.

However, the only title he actually values is... "Christian"

Latest posts by Deon (see all)