Famous Rapper & Performer Kanye West left his fans in shock and left many Christians world-wide offended During he Yeezus Tour
West solidified his allegiance to the coming New World Order by bringing an actor on stage to mock "Jesus Christ"…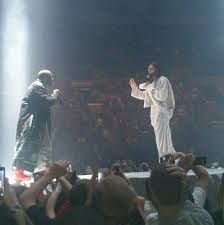 West later defended his actions by telling a reporter…
"I had a friend of mine that's a pastor there as we started discussing how we wanted to deliver it,"
Continuing…
My girl even asked afterwards,

'Is that weird if Jesus comes onstage?'

They're like, 'No. We do plays all the time.

People play Jesus.

You know what's awesome about Christianity?

We're allowed to portray God. We're allowed to draw an image of him."
If Mr. West truly knew the bible,
he would know that Christians are discouraged from making any image of God and his likeness..
Exodus 20:4 – "You shall not make for yourself a carved image, or any likeness of anything that is in heaven above, or that is in the earth beneath, or that is in the water under the earth."
As you can see in the Video, West actually "Bowed" himself to this man whom he called an "Image" of God.
(Exo 20:5) Thou shalt not bow down thyself to them, nor serve them: for I the LORD thy God am a jealous God,

visiting the iniquity of the fathers upon the children unto the third and fourth generation of them that hate me;
West later explained to his audience the point that he was trying to get across to them, by saying…
"One of the things I wanted to get across with that message,

is that you can have a relationship with Jesus,

that you can talk to Jesus.

… In the same way as someone can have
'Jesus is my homeboy,'

that is the way I would express it.
In the way I create it is that

you can have a relationship with Jesus."
Any Christian who heard this quote from West would be tempted to agree with him,
all of these things are true about Christianity…
You can indeed…
Have a Relationship with Jesus
Talk with Jesus
Express Jesus
But unfortunately, Mr. West is not accurately portraying his view-point on the subject.
He is no longer attempting to… have a relationship with Jesus
But instead it is as if he is attempting to BE JESUS
We can see CLEARLY from his Self-Promotion methods that he is indeed CLAIMING the title of Jesus Christ
Rolling-Stone Magazine Cover: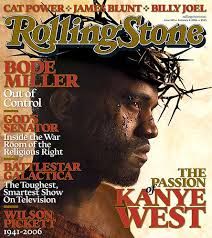 "Yeezus" Album Cover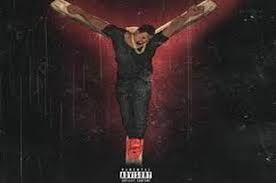 I find it quite unlikely that these 2 artifacts aren't enough to convince anyone that Mr. West has an alternative agenda APART from Getting to Know Jesus.
Lets examine the Album Title…
"Yeezus" …. Doesn't this bear a striking similarity to JESUS?
Now lets examine one of the HIT tracks on the album…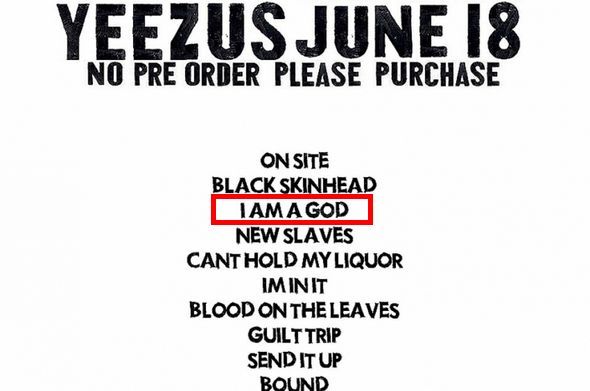 I find it impossibly difficult for ANYONE, to believe that this is just mere coincidence.
Unfortunately, Kanye West is not the FIRST to display such Anti-Christ behavior.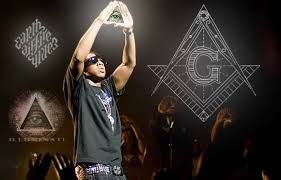 J-Cole's album – Born Sinner
He is simply ONE of the many participating in this New-Age "I AM GOD" movement, which is so often referred to in the Bible as… "The Spirit of Anti-Christ"
(1Jn 4:1) Beloved, believe not every spirit, but try the spirits whether they are of God: because many false prophets are gone out into the world.

(1Jn 4:2) Hereby know ye the Spirit of God: Every spirit that confesses that Jesus Christ is the son of God that came in the flesh, is of God:

(1Jn 4:3) And every spirit that does not confesses that Jesus Christ is the son of God come in the flesh is not of God:

and this is that spirit of antichrist, whereof ye have heard that it should come; and even now already is it in the world.
Now there was one more image we wanted to include above, but we felt that this image deserved much more elaboration because they are not as obvious as the images above.
The image we wanted to address is the Album Cover below…
Beyonce's Album: I AM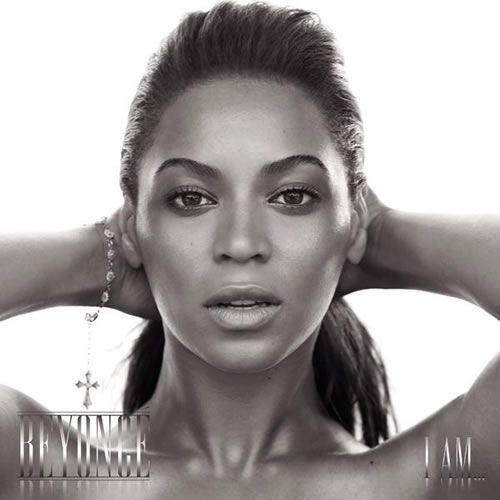 Now I know this album seems "Okay" to your average JOE.
But to someone who is very familiar with Biblical History, it should raise a "Red Flag".
Lets go to the Book of Exodus and examine this album cover based on what we find…
(Exo 3:13)

And Moses said unto God,

Behold, when I come unto the children of Israel, and shall say unto them,

The God of your fathers hath sent me unto you?

and they shall say to me, "What is his name"?

what shall I say unto them?

(Exo 3:14)

And God said unto Moses,

I AM THAT I AM:

and he said, Thus shalt thou say unto the children of Israel,

I AM hath sent me unto you.

(Exo 3:15)
And God said moreover unto Moses,
Thus shalt thou say unto the children of Israel,

The LORD God of your fathers, the God of Abraham, the God of Isaac, and the God of Jacob, hath sent me unto you:

this is MY NAME for ever, and this is my memorial unto all generations.
As we can see,
the title "I AM" is one that God has claimed for himself!
Beyonce has used the name for her album title,
Do you think that this title was a coincidence?
Or was it cleverly devised with the help of her husband, Jay-Z?
We Report, YOU Decide!
** Leave Your Comments Below! **

Deon is a Thought-Leader, Philosopher, Researcher, Entrepreneur, Internet marketer, and Social-Media extraordinaire.

After spending years studying the inner workings of the Cyber world, Deon has been given many titles as a direct result of his expertise on a wide array of platforms -- both online and off.

But whether the subject is Marketing, Advertising, Blogging, Branding, Web Metrics, Systems Design, Advanced Social-Media integration, Research, or Investigation -- Deon has definitely earned a prominent name for himself within the cyber community.

However, the only title he actually values is... "Christian"

Latest posts by Deon (see all)