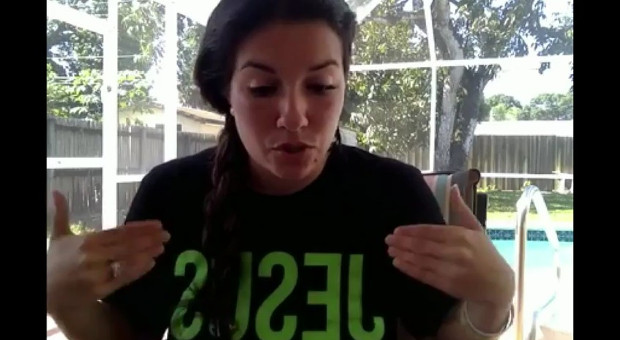 America in Spiritual Decline: Who's Fault is It?
When we look at everything currently taking place in America, Christians sometimes have the tendency to place all the blame on the "Unbelievers".
"If it weren't for those sinners, the World would be much better"
However the truth is this — although it may be the Unbelievers who are actually committing the crimes, the American Church is actually partly to blame.
YES, it is true.
As a whole, The American Church has substituted religious platitudes and self-improvement theology for the life-changing Gospel of Christ. And as a result, our lamps don't quite 'Shine' as they did in the days of the early Church. In addition, the decrease in Light has allowed 'Darkness' to thrive in America.
While cruising online, I stumbled across a video by fellow Christian Laire Lightner.
Laire, 31, is a Born-again Christian.
In addition, she is a full-time mother of 5 living in the Sunshine State (Florida).
However in this Video, she shares a powerful yet profound message that I believe every Christian should take to heart: "What are YOU doing?"

Deon is a Thought-Leader, Philosopher, Researcher, Entrepreneur, Internet marketer, and Social-Media extraordinaire.

After spending years studying the inner workings of the Cyber world, Deon has been given many titles as a direct result of his expertise on a wide array of platforms -- both online and off.

But whether the subject is Marketing, Advertising, Blogging, Branding, Web Metrics, Systems Design, Advanced Social-Media integration, Research, or Investigation -- Deon has definitely earned a prominent name for himself within the cyber community.

However, the only title he actually values is... "Christian"

Latest posts by Deon (see all)