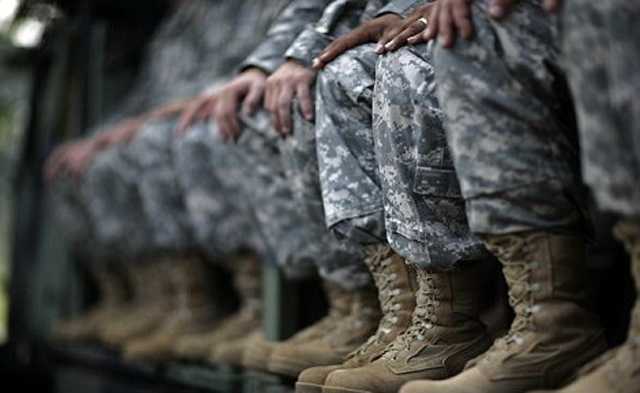 As reported by DailyMail — "The US military has become so depleted by cuts that it has been left only 'marginally able' to defend the nation."
"Decreases in the number of soldiers and naval ships have led to armed forces falling short of President Obama's national security strategy, a report by The Heritage Foundation claimed."
"Obama's aim was to ensure that the country could still fight two major conflicts at once. But the Index of US Military Strength report, released by the think tank on Tuesday, said that with current funding this would be problematic."
"The report said: 'The consistent decline in funding and the consequent shrinking of the US Army are putting it under significant pressure.
'The cumulative effect of such factors has resulted in a US military that is marginally able to meet the demands of defending America's vital national interests.'
The Quadrennial Defense Review announced last year that the Army would be cut from 570,000 soldiers to 440,000 – the fewest since World War II."
[ READ MORE ]

Deon is a Thought-Leader, Philosopher, Researcher, Entrepreneur, Internet marketer, and Social-Media extraordinaire.

After spending years studying the inner workings of the Cyber world, Deon has been given many titles as a direct result of his expertise on a wide array of platforms -- both online and off.

But whether the subject is Marketing, Advertising, Blogging, Branding, Web Metrics, Systems Design, Advanced Social-Media integration, Research, or Investigation -- Deon has definitely earned a prominent name for himself within the cyber community.

However, the only title he actually values is... "Christian"

Latest posts by Deon (see all)