Several days ago, the CDC (Center for Disease Control) reported that the first case of Ebola had been founded within American borders.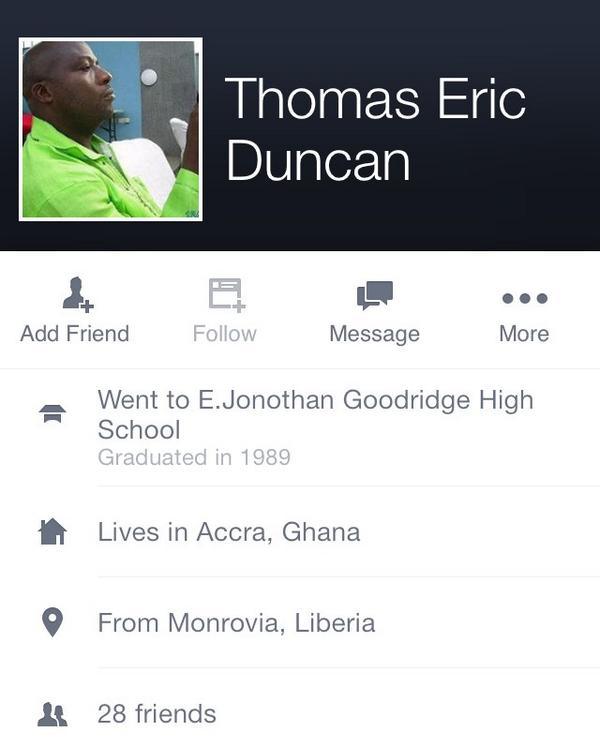 The unknown patient has since been identified as Thomas Eric Duncan, a 42 year-old Liberian citizen.
According to Duncan's Facebook page, he is from the Liberian capital Monrovia and graduated from E. Jonathan Goodridge High-school in 1989.
Duncan claims that he was unaware that he had been infected with the Ebola virus when he boarded the flight to America.
Why was Duncan in America?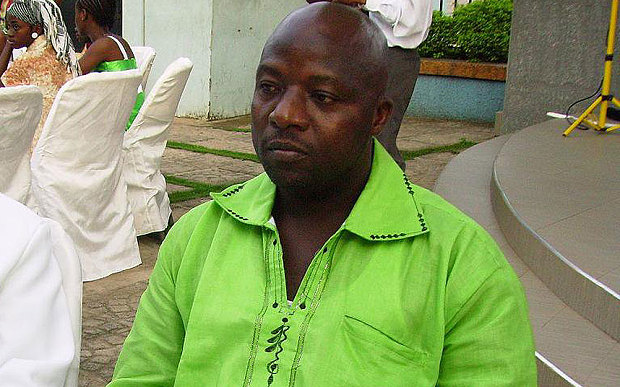 According to several sources, this was Duncan's first trip to America. He reportedly was coming to visit friends, family, and a girl-friend.
Unfortunately, after being in America for several days, Duncan says he began to notice strange signs and symptoms which led him to seek out medical support at Texas Presbyterian Hospital (Dallas, Texas).
Similar: Ebola Patient Lied about having Ebola to enter USA
After Duncan had went to the hospital and explained his symptoms as well as the fact that he had just left Liberia — A country battling Ebola — he was reportedly released again back into society with nothing more than a prescription for antibiotics. According to Texas Presbyterian Hospital, this was not made clear to the medical professionals who originally diagnosed Duncan.
Several days later as his symptoms increased and his health declined, Duncan was re-admitted to the Hospital where he was then diagnosed with Ebola.
How did Duncan get Ebola?
While Duncan was in Liberia — he reportedly assisted in helping move a pregnant woman who was dying of Ebola. The woman later died from the sickness, It wasn't long after this that Duncan boarded a flight to the Belgian capital, and from there her boarded a flight to America.
According to sources, Duncan came in contact with nearly 12-18 people who the CDC is now attempting to track down in order to test the for Ebola. Part of that number includes 5 students who attend 4 different schools in the area, these students are reportedly the children of Duncan's girlfriend living in America.
The mother and her 5 children have been legally ordered to stay home from for 21 days — long enough for medical officials to determine if they have been exposed to the Ebola virus. The Schools have also been notified as well as the parents of all children who attend.
Although the superintendent of the school-district assured parents that they had nothing to worry about considering that the Ebola virus supposedly cannot be spread from someone not displaying symptoms — nevertheless school attendance is said to have dropped to nearly 85%.
The CDC continues its attempt to track down everyone who Duncan may have come in contact to, no new Ebola patients have emerged as of date.

Deon is a Thought-Leader, Philosopher, Researcher, Entrepreneur, Internet marketer, and Social-Media extraordinaire.

After spending years studying the inner workings of the Cyber world, Deon has been given many titles as a direct result of his expertise on a wide array of platforms -- both online and off.

But whether the subject is Marketing, Advertising, Blogging, Branding, Web Metrics, Systems Design, Advanced Social-Media integration, Research, or Investigation -- Deon has definitely earned a prominent name for himself within the cyber community.

However, the only title he actually values is... "Christian"

Latest posts by Deon (see all)