DISCLAIMER: The post you are about to read is the revelation of my own personal dream. In no way is this post attempting to "Foretell the future", instead I am simply sharing what I have seen.
Although no human knows what the future holds, the GOD of all creation does
— and he often chooses to reveal these things to his people through dreams and visions.
Hence, I am sharing this dream to my blog as a personal and public record in the event that God reveals it to be true.
(Joel 2:28) "And it shall come to pass afterward, that I will pour out my spirit upon all flesh; and your sons and your daughters shall prophesy, your old men shall dream dreams, your young men shall see visions:"
---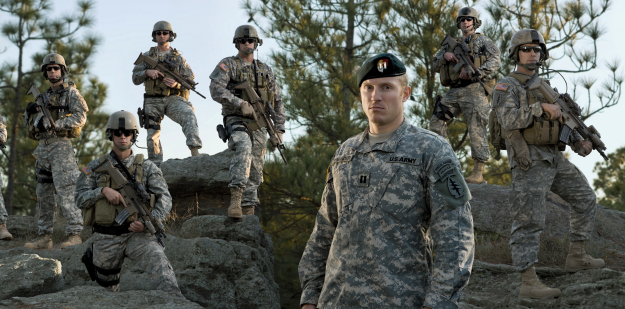 The Dream: 'We Fight for America'
In the dream, I was some sort of special-forces agent for America along with about 40 other operators. At the time, we were currently in Iraq on a 'Secret Mission' that the President had exclusively assigned us to.
Part of our mission was to aid the Syrian rebels and repair some of their military equipment so they could fight against ISIS and the Assad regime.
We landed in Iraq under the cover of night, and we were told to complete the task while remaining undetected.
So as we began to progress forward — our soldiers knew that unless we remained dead silent, we would be discovered by the ISIS compound nearby. We continued forward while remaining so silent that you could hear a pin drop into the sand (now that's quiet).
We managed to reach our destination undetected and quickly began performing the work that we had come to do.
America: Betrayed from within
We had almost finished our assignment –suddenly we were surrounded by ISIS militants who were dressed and fully armed, almost as if they were expecting us all along.
As we sat there standing face-to-face with the ISIS militants, we found ourselves looking around at one another and asking…
"How did they know we were coming, that is impossible".
The Dream: The 12 Dark Spirits
After we had been discovered, It wasn't long until a gun-fight had broken out.
Although there were more ISIS militants than America soldiers — we were doing a pretty good job holding our ground. It even looked like we would prevail against them.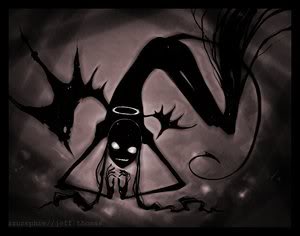 Suddenly, 12 dark spirits appeared behind the ISIS fighters and began to fight for them.
— America's poor brigade didn't stand a chance.
The evil creatures began attacking American troops as it protected the ISIS fighters, It wasn't long until there remained only 2 American fighters — Joshua and I.
The Dream: 'Operation Retreat'
When Joshua and I saw that our fellow comrades had fallen, we were forced to retreat. Somehow we managed to escape and were making a run for it.
While running, we began to discuss what had just happened.
We concluded that there was no possible way that the ISIS fighters could have known we were coming and our EXACT LOCATION in that giant desert, EXCEPT someone had betrayed us.
The Dream: Who's in the Caravan?
Just as we finished talking, we noticed a caravan pull up to the ISIS compound not far from us. Joshua and I began to worry because we thought that it was a second fleet of ISIS fighters.
When the Caravan had made a complete stop, the passengers stepped out one-by-one and began towards the ISIS compound.
Would you like to GUESS who was the first person to step out of the Caravan?
It was President Obama.

The Dream: no Joshua, stop!
As Joshua and I were running, we both saw President Obama step out of the military caravan. He began walking towards the ISIS compound as if he OWNED the place.
When Joshua saw him, I could tell by the look on his face that he was 38-HOT (outraged).
Joshua began running full-speed towards the military Caravan. I reached out in an attempt to stop him but he was running far too fast.
I shouted to him from afar…
"Stop Joshua! Lets just get back to America and warn the people."
But Joshua could not hear me, he had become 'deafened' by his outrage.
I had no choice but to keep moving without him, although he was my brother-in-arms, the safety of the entire United States depended on someone getting back to the mainland and warning America before it is too late.
So as I continued running, Joshua began to yell, scream, and curse at President Obama as he continued to run towards him like a Cheetah honing in on a gazelle.
I yelled out once more for Joshua to come back, this time he heard me — but he made a conscious decision to continue his assault on Obama. I immediately heard the sound of men struggling and several gunshots — although I am sure Joshua took a few of them down, somehow I knew that he had fallen as well.
The Dream: 'Friendlies' in a War-zone
As I continued running, I came up to the house of a middle-aged man and his wife. I quickly began knocking on the door and asked for their help.
Luckily for me, they could speak broken-English and were friendly enough to help me.
I told them that I needed to get back to America in order to warn the nation of the treachery that was taking place right under our nose. I explained to them how we were there to help the Syrian rebels defeat ISIS and the Assad regime.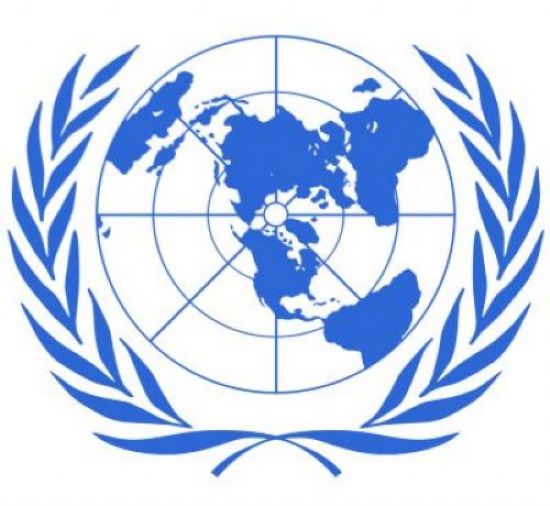 The man looked at me with shock and said…
"United Nations not want Free Syria
— they want to hand it over to Islamic Caliphate."
"America just being used like hammer to establish Caliphate
— once Caliphate established, America made weak."
I sat there astonished wondering how this man living in the middle of the desert could know this much about foreign affairs…
He continued…
"You not know this?
All world know this — except Americans."
Just as he finished speaking, we heard the sound of vehicles pulling up outside.
I then asked him if he could hide me, he quickly took me to a closet-like area and told me to sit therein.
As I sat in hiding, 3 ISIS militants came into the house and began interrogating the family while the other militants checked the other houses.. The soldiers asked questions and tore the house apart looking for me but they could not find me.
The ISIS militants then tried to force information out of the parents by grabbing their daughter, I then jumped out of hiding and began fighting with the militants. I subdued them and took all their weapons, the family thanked me and I thanked them.
Now here is the Kicker,
When I finally made it back to America
… No one believed me.
---
2016 News Update: Obama Administration caught Fighting For ISIS
---
---
Like Us on FB!
---

Deon is a Thought-Leader, Philosopher, Researcher, Entrepreneur, Internet marketer, and Social-Media extraordinaire.

After spending years studying the inner workings of the Cyber world, Deon has been given many titles as a direct result of his expertise on a wide array of platforms -- both online and off.

But whether the subject is Marketing, Advertising, Blogging, Branding, Web Metrics, Systems Design, Advanced Social-Media integration, Research, or Investigation -- Deon has definitely earned a prominent name for himself within the cyber community.

However, the only title he actually values is... "Christian"

Latest posts by Deon (see all)