DATE: September 26, 2014.
MOORE, Oklahoma — A man fired from his job early this morning reportedly lashed out and beheaded one of his co-workers while stabbing another before being shot by a nearby manager.
The Man was identified as Alton Alexander Nolen, age 30.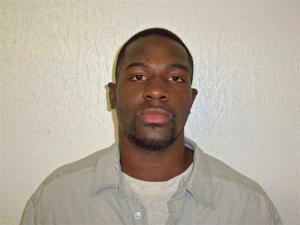 Nolen was allegedly fired from his job at a food-processing plant near his local area.
"After he was terminated, he drove to the front of the business, running into a vehicle, exited his vehicle, entered the business, where he encountered the first victim, Colleen Hufford, 54, and began assaulting her with a knife. He did kill Colleen and he did sever her head."
Said the Moore Police department.
When Nolen walked through the door, he reportedly attacked the first person he saw — Collen Hufford, age 54.
Similar Article: American Muslim Joins ISIS
Sources say that Nolen had successfully severed her head from her body before he turned his sights on his second victim.
As Nolen was attacking his second victim (Traci Johnson, age 43) — Mark Vaughan (Chief Operating Officer of Vaughan foods) confronted Nolen and shot him.
Initially, law enforcement officers suggested that there was no substantial evidence to prove that this was an act of terror instead of "Workplace Violence". But According to sgt. Jeremy Lewis, Several sources had notified him that Nolen had been attempting to convert many of his co-workers to Islam.
The FBI was asked to assist the Moore Police Department in the investigation to determine whether this was an act of terror and whether or not Nolen had any ties to Islamic extremist groups
Resources:

Deon is a Thought-Leader, Philosopher, Researcher, Entrepreneur, Internet marketer, and Social-Media extraordinaire.

After spending years studying the inner workings of the Cyber world, Deon has been given many titles as a direct result of his expertise on a wide array of platforms -- both online and off.

But whether the subject is Marketing, Advertising, Blogging, Branding, Web Metrics, Systems Design, Advanced Social-Media integration, Research, or Investigation -- Deon has definitely earned a prominent name for himself within the cyber community.

However, the only title he actually values is... "Christian"

Latest posts by Deon (see all)