Terror Strikes Paris
Despite being famously known as the "City of Love", Paris faced what some have deemed to be the worst Terror attack to ever strike the major European City.
According to reports, 100+ people were brutally murdered because of coordinated Terror attacks that targeted densely populated areas (in Paris) last Friday evening.
As reported by CNN.com:
"More than 100 people were killed in a series of coordinated attacks in Paris on Friday. The attackers, armed with assault rifles and explosives, targeted several popular locations across the city."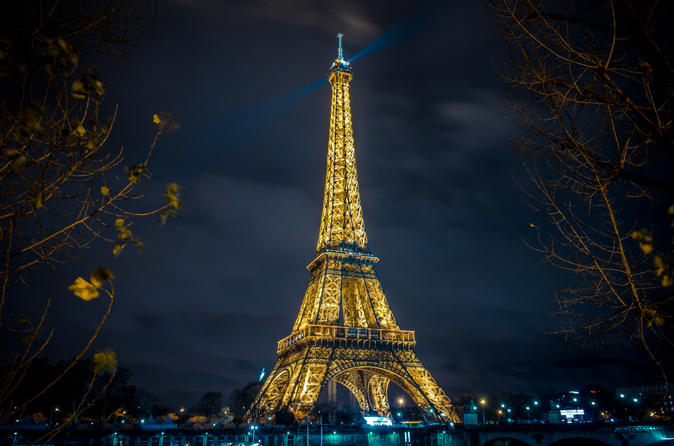 How Did the attacks Unfold?
Thanks to the information provided by CNN.com, we have been able to construct a timeline of the 8 Coordinated Terror Attacks that occurred that Friday night.
Stade de France (9:20 pm)
This attack occurred during a Soccer match between France and Germany. An explosion was detonated outside of Arena, slightly North of Paris.
Two bodies were later discovered, a link was also discovered that linked the two dead bodies to the blast. One appeared to be a suicide bomber and the other appeared to be a civilian, according to Molins.
Le Petit Cambodge (9:25 pm)
At this time, Masked Attackers armed with Kalashnikovs begin firing live rounds into various restaurants in Paris' 10th district. According to the prosecutor, 15 people were killed due to this attack.
Witnesses say that the attackers arrived in a black vehicle
Stade de France (9:30 pm)
A second explosion was detonated outside of the stadium (possibly near the fleeing civilians). The body of a second suicide bomber is found later, with an explosive vest identical to the first, according to Molins.
Rue de la Fontaine au Roi (9:32 pm)
In this attack, 5 civilians were killed in a shooting outside of a Bar in Paris' 11th district
La Belle Équipe (9:36 pm)
In this attack, Terrorists in a black car open-fire outside of a Restaurant with assault rifles, killing 19 civilians.
Boulevard Voltaire (9:40 pm)
In this attack, a suicide bomber detonates his bomb inside of a restaurant. The bomb was remotely similar to that used in earlier attacks. Several people were seriously injured, Fortunately — no one was killed.
Bataclan (9:40 pm)
In this attack, 3 Hostiles open-fired during a rock concert killing dozens. Shortly after, they begin taking members of the audience hostage, gathering them in front of the stage. From there they begin giving a brief speech, mentioning the events unfolding in Iraq and Syria.
At 12:20 a.m., French elite police units storm the concert hall, killing one of the attackers. The other two detonate suicide belts as police enter.
According to the prosecutor, 89 people were killed, not including the attackers.
Stade de France (9:53 pm)
A third explosion at the stadium is detonated. The body of a suicide bomber is discovered later, according to the prosecutor.

Deon is a Thought-Leader, Philosopher, Researcher, Entrepreneur, Internet marketer, and Social-Media extraordinaire.

After spending years studying the inner workings of the Cyber world, Deon has been given many titles as a direct result of his expertise on a wide array of platforms -- both online and off.

But whether the subject is Marketing, Advertising, Blogging, Branding, Web Metrics, Systems Design, Advanced Social-Media integration, Research, or Investigation -- Deon has definitely earned a prominent name for himself within the cyber community.

However, the only title he actually values is... "Christian"

Latest posts by Deon (see all)