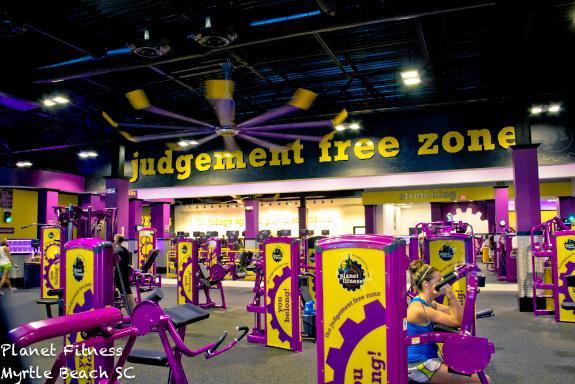 (Midland, Michigan) — Yvette Cormier, A Michigan resident, is reportedly suing planet fitness for wrongful termination.
According to sources, the Mega-gym allegedly revoked the woman's membership and gym access because she complained about a [transgender] Male being in the women's locker-room.
Cormier, 48, told reporters that she walked into the women's locker-room only to find a man inside wearing makeup and a wig.
"I just stopped right there in my tracks" she told ABC news. "It was a man for sure"
Cormier then approached the front desk to express her concern to the Planet-Fitness staff.
Apparently the employees told her that she was not the only person to complain about this issue — However the establishment allows members to use whichever facility they identify with. Supposedly a part of the company's 'No Judgement' policy.
"That should be something they pointed out when I signed up," Cormier said. "If you have male parts you don't need to be in the women's locker room. I don't care what you are; I don't care if you're gay, lesbian, transgender or transvestite. I am uncomfortable with you as a male in my locker room, in my restroom."
The woman went back to planet fitness a couple days later, it was at this time that she began to warn other members about her encounter.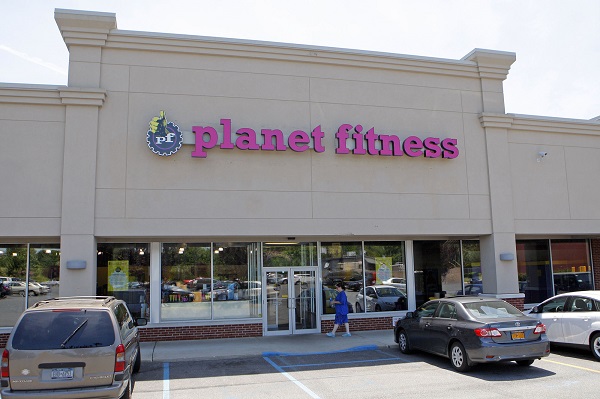 The next day a corporate manager called and informed her that they had no choice but to terminate her membership because she violated the company's 'No judgement' policy.
However after the event went viral, company spokesperson McCall Gosselin outlined in a press release that Cormier was not terminated for complaining — instead she was terminated for the manner in which she handled the situation.
"The manner in which this member expressed her concerns about the policy exhibited behavior that management at the Midland club deemed inappropriate and disruptive to other members, which is a violation of the membership agreement and as a result her membership was canceled,"
Said Gosselin in a statement.
"Planet Fitness is committed to creating a non-intimidating, welcoming environment for our members," Gosselin continued.
"Our gender identity nondiscrimination policy states that members and guests may use all gym facilities based on their sincere self-reported gender identity."
On Monday, Cormier's attorneys filed a suit against Planet Fitness, claiming that the termination of the woman's membership over this matter was inappropriate and unlawful.
"Mrs. Cormier has filed this lawsuit to protect Michigan women and children and to hold Planet Fitness accountable for its irresponsible policy and actions," said attorneys.
"This case further illustrates the potential harm caused by adding the proposed new categories of sexual orientation/gender identity to the Elliott-Larsen Civil Rights Act."
The charges being sought against Planet Fitness are Invasion of privacy, wrongful retaliation, Consumer Protection Act, and Breach of contract.
She is seeking $25,000 in damages.

Deon is a Thought-Leader, Philosopher, Researcher, Entrepreneur, Internet marketer, and Social-Media extraordinaire.

After spending years studying the inner workings of the Cyber world, Deon has been given many titles as a direct result of his expertise on a wide array of platforms -- both online and off.

But whether the subject is Marketing, Advertising, Blogging, Branding, Web Metrics, Systems Design, Advanced Social-Media integration, Research, or Investigation -- Deon has definitely earned a prominent name for himself within the cyber community.

However, the only title he actually values is... "Christian"

Latest posts by Deon (see all)