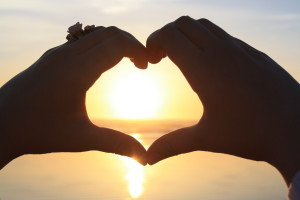 "Your love for one another will prove to the world that you are my disciples." John 13:35
Hi y'all. Ann here with a few questions and thoughts to get you thinking about a very popular topic – love.
In a society full of social platforms, we can easily develop a 'polished act' that gives people the impression we want. It's not hard to give ourselves titles and put our best 'selfies' on display.
There has been an influx of self-assigned titles in the Christian community. It's not cool or hip anymore to simply be a 'servant.' Everyone wants to be a prophet, apostle, or evangelist. Soon we will see new titles emerge, "Senior Master Prophet of All Nations." Lol.
Many Christians hope or believe that a title will not only communicate our relevancy to the body of Christ, but also our importance to Jesus. After all, the more elaborate the title, the more special I am in His eyes. Right?
Nothing could be furthest from the truth.
We are all born into this world with a title – our last name. And before we live one day, that name already has a history and a reputation. It communicates our origin and who we are connected to.
And when we become born again, we join God's family and become sons and daughters; no longer friends.
(1 John 4:8) says that God is love. And when we assume God's last name, we should also receive His nature. We inherit his reputation. And His reputation says His Love will endure forever!

We are not called to love like we think, but we are to exude love as it is defined by Him.
Here's God's definition of love.
"Love is patient, love is kind. It does not envy, it does not boast, it is not proud. It does not dishonor others, it is not self-seeking, it is not easily angered, it keeps no record of wrongs. Love does not delight in evil but rejoices with the truth. It always protects, always trusts, always hopes, always perseveres." (1 Corinthians 13:4-7)
Does your love look like that?

Author/Speaker Ann Thomas is the founder of Ann Thomas Ministry - a ministry dedicated to encourage, equip, and empower men and women to acknowledge and embrace their God-given purpose and destiny.
Born in the West Indies, raised in
NY
, and now residing in the Tampa Bay area, Ann is the proud mom of two sons, ages 22 and 17, an author, full time professional, a former radio host, inspirational and motivational speaker, serves in her local church, and ministers in the prisons on a weekly basis.
Ann's book, "The Consecrated Cocoon – Emerging from Intimate Isolation with Power and Purpose" is a birthing place for revelation, deliverance, healing, truth, and freedom for readers who have been rejected, dismissed or hurt by others; or who are angry, disappointed, or confused by what God has allowed to enter into their life by way of a trial. Drawing on the similarities of a caterpillar metamorphosis process, Ann introduces readers to a spiritual cocoon that is a necessary time of isolation where God protects, prunes, refines, restores, prepares, and ultimately propels his mighty warriors into purpose and destiny. As readers discover a deeper intimacy with God, they also receive His unconditional love, realize their worth, and re-discover their purpose in HIM.
A blessed daughter of the Most High King and through the power of the Holy Spirit, Ann ministers at various events to fulfill the mandate of Luke 4:18. Her desire is to boldly proclaim the gospel so people will be saved, liberated, healed, and delivered.
Ann also facilitates 'topic-driven' workshops (small or large groups) that are customized based on the desired participant outcome. Topics vary to include (but are not limited to) rejection, abandonment, divorce, unforgiveness, adultery, abuse, abortion, rape, and self-esteem.

Latest posts by Ann Thomas (see all)