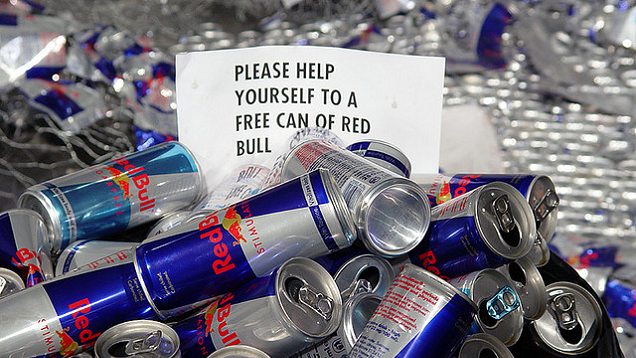 Red Bull recently settled a lawsuit for 'False-advertising' with its consumers over its popular slogan "Red bull gives you wings" (who would have known?)
Many consumers claimed that they were being mislead by Red Bull's advertisements
(not just the wings the).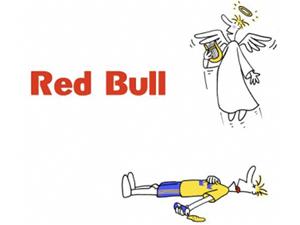 The advertisements usually promoted a massive surplus of energy as well as increased performance and concentration. Yet consumers report that the exact opposite usually happens. After having 1 drink, they usually crashed shortly after.
Furthermore Red Bull's claims were not based on any scientific research, so the Austrian creators of the energy drink agreed to a $13million settlement with American consumers.
As it turns out, Red Bull was no more effective than a cup of coffee despite the companies outstanding exaltation of their product.
The settlement offers any customers who bought a red-bull between January 1, 2002 and October 3, 2014 [1 of 2] options….
$10 cash
$15 worth of Red Bull products
With both offers, No proof of purchase is required.
There are 4 ways to submit your claim
Go to This Website (by no later than March 2, 2015)
Email the Class Action Settlement Administrator at energydrinksettlement@gcginc.com (by no later than March 2, 2015)
Fax the Class Action Settlement Administrator at 844-553-1373 (by no later than March 2, 2015)
By mail to the Class Action Settlement Administrator at Energy Drink Settlement, c/o GCG, P.O. Box 35123, Seattle, WA 98124-5123 (postmarked no later than March 2, 2015)
NOTE: Although this settlement has yet to be approved, the court will hold a hearing on May 1, 2015 to decide whether the settlement will be approved or not. Payments will be issued to consumers no later than 150 days after the settlement has been finalized.

Deon is a Thought-Leader, Philosopher, Researcher, Entrepreneur, Internet marketer, and Social-Media extraordinaire.

After spending years studying the inner workings of the Cyber world, Deon has been given many titles as a direct result of his expertise on a wide array of platforms -- both online and off.

But whether the subject is Marketing, Advertising, Blogging, Branding, Web Metrics, Systems Design, Advanced Social-Media integration, Research, or Investigation -- Deon has definitely earned a prominent name for himself within the cyber community.

However, the only title he actually values is... "Christian"

Latest posts by Deon (see all)