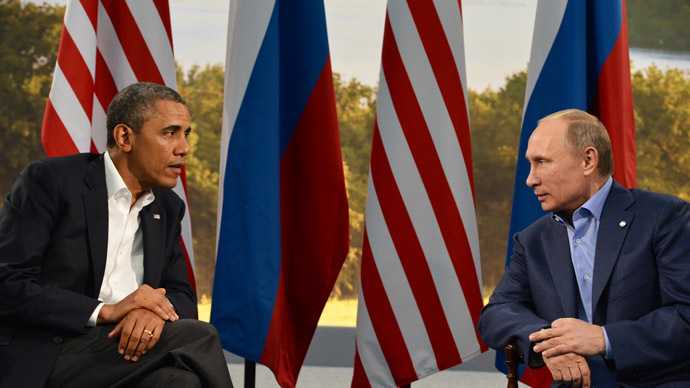 Growing Conflict:
As reported by Michael Snyder — "The Russian military and the U.S. military are going in two very different directions. Military spending in Russia is increasing by a whopping 33 percent this year alone, and the Russians are feverishly preparing as if a major war with the United States is inevitable."
"But despite the fact that the conflict in Ukraine has raised tensions with Russia to Cold War levels, the Obama administration is still acting as if we were living in a "post-Cold War" era. Even while the Russians are arming themselves to the teeth, the U.S. military is being gutted. In fact, the U.S. Army is in the process of being cut down to the smallest size that we have seen since the end of World War II, and the U.S. Navy is already the smallest that it has been since World War I. There is very little political debate about this gutting of our military at the moment, but someday we may look back and bitterly regret not being more prepared."
"No matter what your view of U.S. foreign policy is, we should all be able to agree that the U.S. Constitution mandates that it is the job of the federal government to protect this nation. Sadly, according to one recent report the cutbacks that are happening right now have left the U.S. military only "marginally able" to defend this country…"

Deon is a Thought-Leader, Philosopher, Researcher, Entrepreneur, Internet marketer, and Social-Media extraordinaire.

After spending years studying the inner workings of the Cyber world, Deon has been given many titles as a direct result of his expertise on a wide array of platforms -- both online and off.

But whether the subject is Marketing, Advertising, Blogging, Branding, Web Metrics, Systems Design, Advanced Social-Media integration, Research, or Investigation -- Deon has definitely earned a prominent name for himself within the cyber community.

However, the only title he actually values is... "Christian"

Latest posts by Deon (see all)