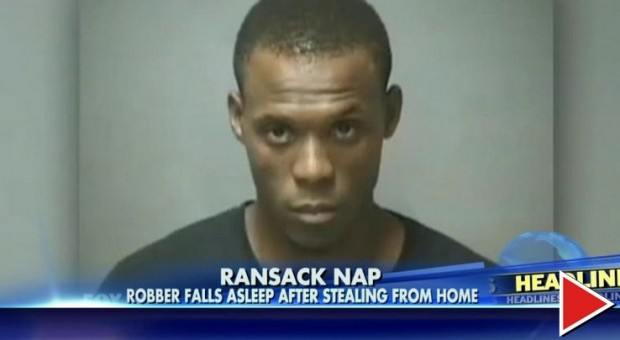 This is why you shouldn't 'Sleep' on the Job
According to reports, a man is now in jail because he reportedly ransacked a couple's home in New Hampshire.
Renaud "Junior" Plaisir, The Burglar, reportedly snuck into the home while the couple was fast asleep.
After entering, Plaisir began systematically searching the house but somehow ended up making a quick stop by the kitchen where he eventually helped himself to the left-over chicken wings in the fridge.
After finishing the wings, the suspect reportedly took off his shoes in the hallway and made his way to the couple's 'Guest Room' where he took a nap.
"He must have been here several minutes, all the drawers were open, and upstairs it was the same thing," said Elinor Terrell (The Wife).
Police said when John Terrell (Husband) woke up around 6am, he walked into the hallway and noticed a strange pair of shoes outside of the Guest bedroom.
So the husband peaked through the door and saw the cat-burglar taking a 'Cat Nap' with a knife tucked into his back-pocket.
"John woke me up and said there is a guy asleep in the blue bedroom," said the Wife.
"And I said, are you sure? And he said, 'here are his sneakers!'"
Elinor Terrell then ran downstairs to call police while her husband woke Plaisir and held him at gunpoint until officers arrived.

Deon is a Thought-Leader, Philosopher, Researcher, Entrepreneur, Internet marketer, and Social-Media extraordinaire.

After spending years studying the inner workings of the Cyber world, Deon has been given many titles as a direct result of his expertise on a wide array of platforms -- both online and off.

But whether the subject is Marketing, Advertising, Blogging, Branding, Web Metrics, Systems Design, Advanced Social-Media integration, Research, or Investigation -- Deon has definitely earned a prominent name for himself within the cyber community.

However, the only title he actually values is... "Christian"

Latest posts by Deon (see all)