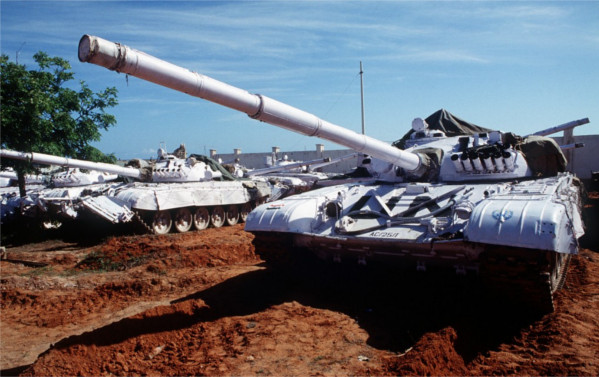 U.N. military bases in America?
Imagine you decide to go for a walk on a brisk yet sunny day. So you head to one of your favorite nature trails and begin walking the usual route.
However while walking, you decide to make a small detour just to mix it up. From there you end up stumbling into a few dirt paths that you have never traveled before. So in your curiosity, you decide to find out where they lead.
Not long after you travel the trail, you end up stumbling across what appears to be a military base that is hidden in plain sight — So you decide to get a little closer and check it out.
You walk up to one of the vehicles and where you expected to see a U.S. Military stamp, you instead see a U.N. (United Nations) Logo stamped on almost all the equipment. So you pull out your Camera and begin taking a few pictures.
However wouldn't you be just a little bit confused?
This was apparently the case for one American Hiker who allegedly stumbled across what appeared to be a low-end United Nations Military Base — right here in America.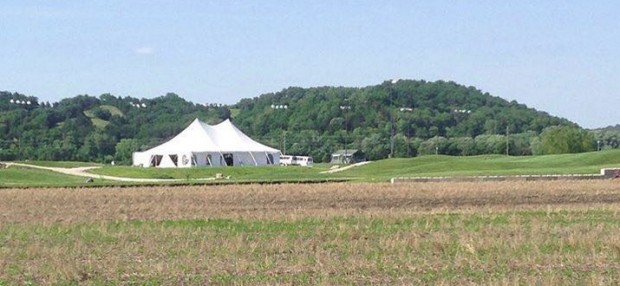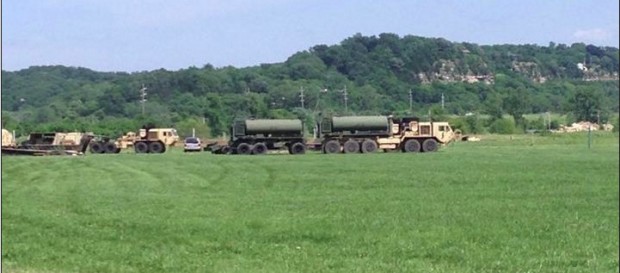 According to the American:
"This was an active nine hole golf course hidden by trees less than 600 feet from the JC (Jefferson City, Missouri) airport and they are building something."

"Idk what's about to happen but that white tent is surrounded by Mercedes vans that have no licensing and UN stickers on them. I need to get this out because idk how much more is going on but people need to know."
When prodded for more information about the Location of the area and why it has gone unnoticed up until now, the American Hiker stated
"it's kinda hidden and people will drive by never paying attention it's there"
Not long after the story broke, more reports were received from people in the general area who decided to visit the location and see for themselves.
Here is one account from someone who revisited the site:
"So somebody earlier posted about seeing UN and military eequipment in my area and after seeing the post I stopped by and took some pictures and spoke with a soldier that was unloading equipment.

I asked him what they were doing behind a golf course with tons of military equipment, he said they were there to build a lake of some sort.

I told him that it seemed suspicious that the military would be out doing that kind of work behind a golf course and then asked if he'd heard of Jade Helm 15. He kinda laughed and asked what it was. I started to explain it when another truck pulled up and more soldiers unloaded. He turned around and went back to work.

There was a side-road that went to the other side of the golf course so I took it to see if I could get a better look at what was going on. I pulled behind a storage company and saw more equipment and tents set up for barracks. Never once did I see any type of UN vehicle but I did find it odd that they would set up barracks when there's a base less than 20 miles away. I also think it seems kinda weird that the military would be building a lake for a golf course but idk."

Deon is a Thought-Leader, Philosopher, Researcher, Entrepreneur, Internet marketer, and Social-Media extraordinaire.

After spending years studying the inner workings of the Cyber world, Deon has been given many titles as a direct result of his expertise on a wide array of platforms -- both online and off.

But whether the subject is Marketing, Advertising, Blogging, Branding, Web Metrics, Systems Design, Advanced Social-Media integration, Research, or Investigation -- Deon has definitely earned a prominent name for himself within the cyber community.

However, the only title he actually values is... "Christian"

Latest posts by Deon (see all)