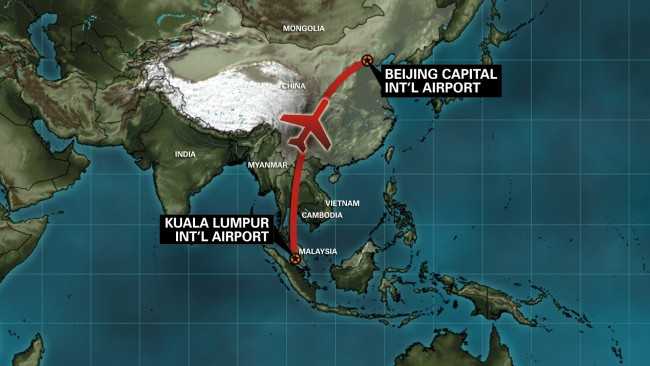 MH370: Location? Unknown
In 2014, a Malaysian airliner disappeared from the face of the earth — along with its pilots and all of its passengers. 1 year later (today), the whereabouts of the plane and its passengers are still unknown.
Despite the plane containing an advanced piece of GPS technology (known as a 'Black-Box') that would allow it to be located anywhere on earth — no one has been able to find the plane or even a trace as to where it may have gone. Instead we are being told that the Black-box simply stopped transmitting the location.
Many believed the plane crashed in the Ocean, however after spending weeks searching the Indian ocean — No evidence could be found to support this theory.
---
Like Us on FB!
---
However there are several others who believe that there could be something far more sinister going on involving the whereabouts of this plane as well as the recent spike in Radical Islamic terrorism.
In the video you are about to watch, Fox Contributor Lieutenant General Thomas McInerney shares his expertise on what he believes happened to the missing airliner as well as its possible connection to radical Islam.
Check it out:

Deon is a Thought-Leader, Philosopher, Researcher, Entrepreneur, Internet marketer, and Social-Media extraordinaire.

After spending years studying the inner workings of the Cyber world, Deon has been given many titles as a direct result of his expertise on a wide array of platforms -- both online and off.

But whether the subject is Marketing, Advertising, Blogging, Branding, Web Metrics, Systems Design, Advanced Social-Media integration, Research, or Investigation -- Deon has definitely earned a prominent name for himself within the cyber community.

However, the only title he actually values is... "Christian"

Latest posts by Deon (see all)