UPDATE: After being down for nearly 4hrs, we have received word that NYSE has resumed all trading operations. No substantial explanations have yet been given.
New York Stock Exchange: Currently Down
The NYSE (New York Stock Exchange) halted all trading Wednesday morning when they reportedly experienced major 'Technical Issues' that resulted in a total system 'Lock'.
The issue was discovered at 11:32am EST.
Due to the technical problem, all trading and transactions were shut-down — meaning no users could buy, sell, or trade stocks until the system is restored.
Nearly 2 hours after the initial shutdown, no explanations were given to explain what could have caused the System error. However the NYSE did issue the following statement:
"We're currently experiencing a technical issue that we're working to resolve as quickly as possible. We will be providing further updates as soon as we can, and are doing our utmost to produce a swift resolution, communicate thoroughly and transparently, and ensure a timely and orderly market reopen,"
In response to the system 'glitch', hundreds of thousands of traders are currently waiting for the system to re-open — However many traders have invested everything they have in the stock market, and are now worried about their investments.
To make matters worse, this mishap occurred just as traders were seriously concerned about a big sell-off in Chinese stocks as well as the ongoing financial crisis currently taking place in Greece.
However as of now, it appears that other stock exchanges such as NASDAQ are still operational — Meaning investors can still trade, however not on NYSE.
The Department of Homeland Security told CNN that there is "no sign of malicious activity" as of now which means we must all wait to learn the details.
NYSE: What is really going on?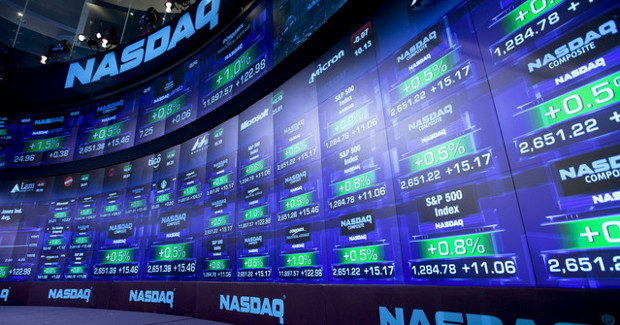 Since we learned about the financial Crisis currently plaguing Greece, and despite the constant assurance from the main-stream media that this would have no (or very little) influence on America's infrastructure — thousands of eyes have been glued to the stock-market like a hawk.
And although I myself am not a trader, my eyes have been 'fixed' on the market as well.
Many of us simply cannot buy the whole 'Technical Glitch' story, it is just too unrealistic.
Ask any Computer Programmer.
Yes computers get 'glitches' and 'bugs', however the Server-technology being used to power this Billion-dollar industry is top-of-the-line. In addition, it was was BUILT to withstand any foreseeable problems.
Power Failure? No problem. There is a backup power-supply.
RAM Issues? Impossible. They would have learned of declining memory 3 weeks in advance.
Program/Application Failure? Unlikely, but not a problem. Unlikely because The software has been running flawlessly for decades. Not a Problem because Servers have cyclic Server Redundancy — in addition, There are teams of programmers working around the clock to ensure the system stays operational.
There is virtually no "Technical Issue" on earth (excluding a cyber-attack) that could have occurred to warrant the system to be in 'fail-state' for over 2 hours.
It is this reason that leads me to believe that something else is probably up.
Because the financial market is like a bubble, it doesn't take very much to 'disturb' the natural flow of things. A pointy object or a strong breeze would be enough to burst that bubble.
Therefore, is it possible that the Current financial Crisis in Greece (pointy object) combined with the major market crash in China (strong wind) — is enough to send the US stock-market into a nose-dive?
---
Like Us on FB!
---

Deon is a Thought-Leader, Philosopher, Researcher, Entrepreneur, Internet marketer, and Social-Media extraordinaire.

After spending years studying the inner workings of the Cyber world, Deon has been given many titles as a direct result of his expertise on a wide array of platforms -- both online and off.

But whether the subject is Marketing, Advertising, Blogging, Branding, Web Metrics, Systems Design, Advanced Social-Media integration, Research, or Investigation -- Deon has definitely earned a prominent name for himself within the cyber community.

However, the only title he actually values is... "Christian"

Latest posts by Deon (see all)