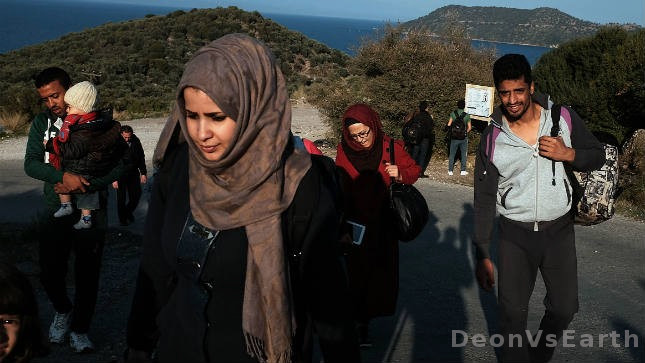 States Under Pressure
In one of our latest posts, we shared how States all across the United States were beginning to push back against the Obama Administration, specifically the President's plan to bring roughly 10,000 [alleged] Syrian Refugees into the US.
Sadly, we also informed you that although Americans truly have a desire to help these Refugees — If we bring them into the Country then we also put ourselves and our families at risk.
As many of you already know, there is a very good chance that there are ISIS fighters mingled within swarms of actual refugees. Furthermore because they are fleeing a war-torn Country, there is essentially no way to assess which ones may be linked to ISIS.
However today we report to you that the Obama Administration has essentially sent out an "Ultimatum" to the States who oppose his "Resettlement Plan" — warning them that they cannot refuse to accept these immigrants fleeing Syria because it violates the 1964 civil rights act.
as reported by The Hill:
"The Obama administration is warning states that they cannot refuse to accept refugees fleeing war-torn Syria, saying that noncompliant states may be subject to penalties.
The federal Office of Refugee Resettlement (ORR) said in a letter to state agencies on Wednesday that they cannot withhold services to refugees based on their country of origin or religion.
"Accordingly, states may not categorically deny ORR-funded benefits and services to Syrian refugees," the letter said. "Any state with such a policy would not be in compliance with the State Plan requirements, applicable statutes, and their own assurances, and could be subject to enforcement action, including suspension and termination."
The letter cited the 1964 Civil Rights Act, which bars discrimination on the basis of race or country or origin.
"Thus, it is not permissible to deny federally funded benefits such as Medicaid or TANF to refugees who otherwise meet the eligibility requirements.""
The House Fights Back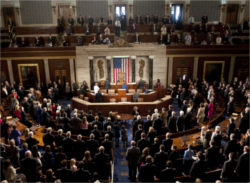 According to reports, The House passed a measure earlier this month making it extremely difficult for Syrian refugees to enter the country (until things can get sorted out).
House Judiciary Committee Chairman Bob Goodlatte (R-Va.) bashed the Obama administration as "hypocritical" over the letter.
"While the United States has the most generous refugee system in the world, the American people are rightly concerned about admitting Syrian refugees and the impact it would have on the safety of their families and neighbors," Goodlatte said in a statement.
"It's hypocritical for Obama Administration officials to threaten enforcement action against these states when they refuse to enforce the vast majority of our immigration laws, such as cracking down on sanctuary cities that openly defy federal law and endanger the American people," he continued.
View the ORR Letter Below:

Deon is a Thought-Leader, Philosopher, Researcher, Entrepreneur, Internet marketer, and Social-Media extraordinaire.

After spending years studying the inner workings of the Cyber world, Deon has been given many titles as a direct result of his expertise on a wide array of platforms -- both online and off.

But whether the subject is Marketing, Advertising, Blogging, Branding, Web Metrics, Systems Design, Advanced Social-Media integration, Research, or Investigation -- Deon has definitely earned a prominent name for himself within the cyber community.

However, the only title he actually values is... "Christian"

Latest posts by Deon (see all)