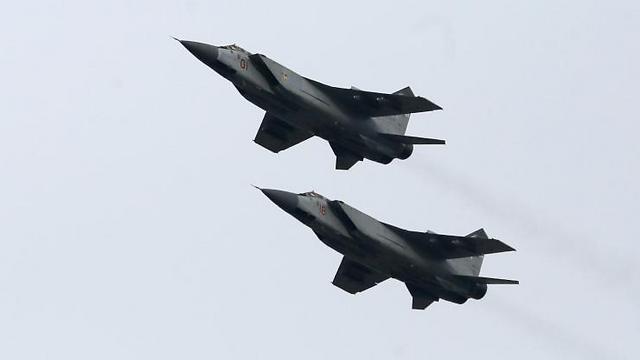 Russia Prepares to enter Syrian Conflict
According to reports, Russian fighter pilots and military personnel are said to be arriving in Syria in the upcoming days.
While there, these Russian fighters will allegedly be used to carry out various Military campaigns against ISIS and other [U.S. back'd] rebel forces that are currently operating in Syria.
The added Military strength will be used to help "prop-up" the spine of the war-torn Syrian government who has been battling with ISIS and Islamic extremists in a civil war that has lasted for years.
According to Western Diplomats, A Russian expeditionary force has already "touchdown" in Syria and is currently setting up camp in an Assad-controlled airbase and training facility.
This airbase is said to be near Damascus and will serve (for all intensive purposes) as a Russian proxy base, where they can run their operations from.
However with the Russians fighting near Damascus, this could reportedly create problems for Israel
As reported by Ynet News:
"The Russians do not harbor offensive intentions towards Israel or other sovereign states in the area, and their main stated goal is battling ISIS and preserving Assad's rule. However, their presence will represent a challenge to the Israeli Air Force's freedom of operation in the skies above the Middle East."

Deon is a Thought-Leader, Philosopher, Researcher, Entrepreneur, Internet marketer, and Social-Media extraordinaire.

After spending years studying the inner workings of the Cyber world, Deon has been given many titles as a direct result of his expertise on a wide array of platforms -- both online and off.

But whether the subject is Marketing, Advertising, Blogging, Branding, Web Metrics, Systems Design, Advanced Social-Media integration, Research, or Investigation -- Deon has definitely earned a prominent name for himself within the cyber community.

However, the only title he actually values is... "Christian"

Latest posts by Deon (see all)