Shooting at Seattle Pacific:
A gunman open fired on Thursday at Seattle Pacific University. The gunman, a 26-year old male entered into the building with a shot-gun and open-fired on the first 3 students that he saw. 1 student died in the hospital, with the other 2 in critical condition.
The gunman was reloading his weapon when he was confronted by a student armed with pepper spray. The student then blinded him and and knocked him down. Once the shooter was knocked on the ground, the other students then jumped on him and subdued him.
The name of the suspect has not yet been released to the public. The local authorities have decided to wait until the suspect has been formerly charged with a crime.
The students worked together with what seems to be a selfless desire to protect and defend one another. After the shooting, many of the students decided to come together and pray.
Seattle Pacific University
Seattle Pacific is a small Christian School of about 4,000 students that was founded in 1891 by evangelical Christians. Their mission is to educate undergraduates and graduates while providing them with a strong foundation centered around Jesus Christ.
The Systematic Attack on Christ
Though this is a sad event indeed, what is sadder is the fact that this is not the first time something such as this has happened. Christians are being targeted not just in the United States — but worldwide. Although we don't see things like this take place everyday in America — Christians in the middle east live with this type of persecution each and every day.
As Christians, It is important that we don't take for granted the freedoms that God has blessed us with in America because the day could arise when even we in America will face the same persecution as they.
The apostle Paul tells us that the body of Christ is not divided (1 Corinthians 1:13)
So though we may be free to practice our religion in America — let us not forget our brothers and sisters who do not share that freedom. And let us always make mention of them to God in our prayers — because when one part of Christ is persecuted, we all are persecuted.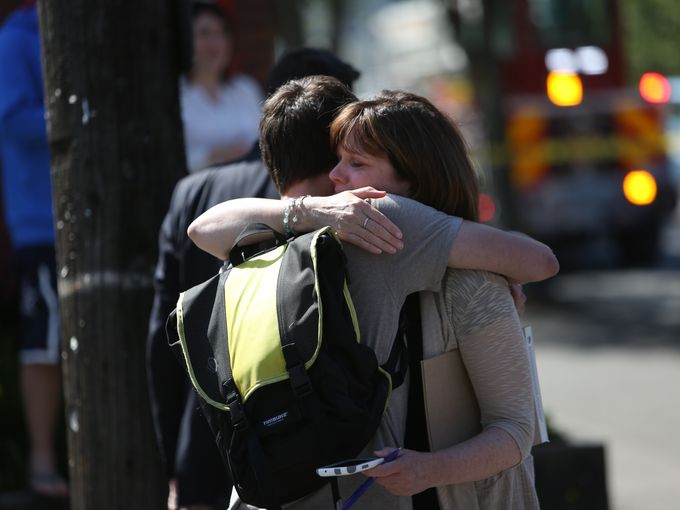 Resources:

Deon is a Thought-Leader, Philosopher, Researcher, Entrepreneur, Internet marketer, and Social-Media extraordinaire.

After spending years studying the inner workings of the Cyber world, Deon has been given many titles as a direct result of his expertise on a wide array of platforms -- both online and off.

But whether the subject is Marketing, Advertising, Blogging, Branding, Web Metrics, Systems Design, Advanced Social-Media integration, Research, or Investigation -- Deon has definitely earned a prominent name for himself within the cyber community.

However, the only title he actually values is... "Christian"

Latest posts by Deon (see all)