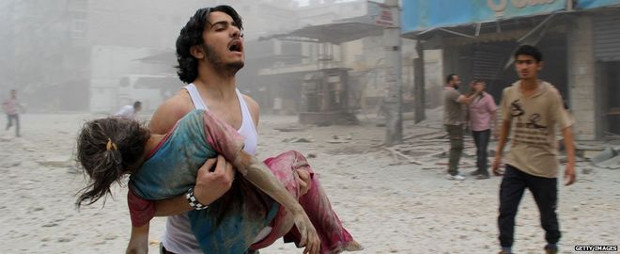 Crisis in Syria: The U.S. backed "Civil War"
For the last 5 years, a civil war has been raging in Syria between the Syrian President (Bashar al-Assad) and the "Moderate" Syrian Rebels who many presume to be nothing more than a sub-set of Islamic radicals.
The civil war has been considered by many to be one of the most devastating upheavals in Syrian history. The conflict has left hundreds of thousands of Syrians dead and many more injured.
Unfortunately, a large portion of deaths and injuries that have been that of innocent Syrian Civilians — even children — yet this number continues to rise.
However some of you may be shocked to learn that the " Syrian Rebels" currently fighting against the Syrian government have received a bulk of their weapons, money, training, and equipment from — You Guessed it…
The Obama Administration. (shocking right?)
Now in it's 5th year, The Syrian civil war has tilted in the favor of the U.S. backed Islamic radicals "Syrian Rebels" which has left the Syrian people with no other option than to hightail it outta there — And that is exactly what they have done.
---
Like Us on FB!
---
Syria: The Refugee Crisis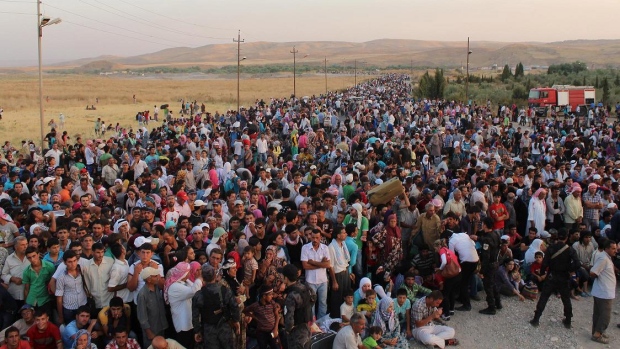 Realizing that the Assad regime (Syrian Government) was on the brink of faltering, the people of Syria (Christians and Muslims alike) were forced to flee the Country in droves, making long and perilous journeys in hopes of finding asylum.
As reported by LA Times:
"Since the beginning of the civil war in Syria, now in its fifth year, more than 4 million refugees have fled the country while nearly twice as many have become internally displaced.

Hundreds of thousands of these refugees — and others fleeing threatened areas in the Middle East, Africa and elsewhere — are on the move, taking perilous journeys by land and sea after setting their sights on a better future in Europe. The result has been the biggest refugee crisis the continent has experienced in decades."
According to The United Nations High Commissioner for refugees, there has been nearly 4.1 million registered refugees who have fled war-torn Syria. However amid the crisis, some countries have opened their borders to the refugees while others have not, fearing that it would create an opportunity for ISIS fighters to infiltrate their countries (a plausible very likely scenario).
As reported by ibtimes:
"Western governments have long feared the possibility of Islamic State militants quietly slipping across their countries' borders. Now, amid the worst refugee crisis in decades, it seems this might have actually happened. How? ISIS loyalists have reportedly infiltrated the human tide of refugees flowing into Europe.

Opportunistic smugglers have reportedly helped small groups of ISIS fighters travel from southern Turkey into Europe, hidden in cargo ships filled with hundreds of refugees, according to an ISIS operative and several smugglers quoted by BuzzFeed Monday."
Even with the potential risk, word has emerged that President Obama is considering offering Asylum to possibly tens of thousands of Syrian "Refugees"…
Could the Refugee Crisis be used to import ISIS Fighters into America?

Deon is a Thought-Leader, Philosopher, Researcher, Entrepreneur, Internet marketer, and Social-Media extraordinaire.

After spending years studying the inner workings of the Cyber world, Deon has been given many titles as a direct result of his expertise on a wide array of platforms -- both online and off.

But whether the subject is Marketing, Advertising, Blogging, Branding, Web Metrics, Systems Design, Advanced Social-Media integration, Research, or Investigation -- Deon has definitely earned a prominent name for himself within the cyber community.

However, the only title he actually values is... "Christian"

Latest posts by Deon (see all)