(Romans 5:6-8) "For when we were yet without strength, in due time Christ died for the ungodly. For scarcely for a righteous man will one die: yet peradventure for a good man some would even dare to die. But God commendeth his love toward us, in that, while we were yet sinners, Christ died for us."
"A Father's Love"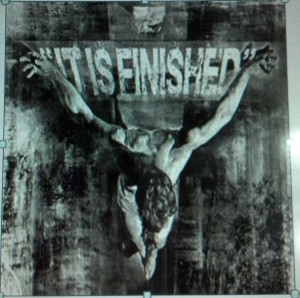 He was bruised and blood stricken and He died for you,
He hung on the cross so you didn't have to.
He was moved by His Love, Compassion and Grace,
He was thinking of you when you spit in His face.
Your debt has been paid, and the victory's won,
All He asks you to do is believe in His son.
His arms are stretched out; you don't have to be lost,
He's still standing there waiting for you at the cross.
By Alicia Wright "All rights reserved"
This poem is simple yet powerful…..God the Father is crying out through His Son Jesus so that all men (human beings) will look to Jesus as the Author and finisher of our faith, and especially to His people that are called by His name, not to "Lose Hope".
---
(Mat 18:11-12) "For the Son of man is come to save that which was lost. How think ye? if a man have an hundred sheep, and one of them be gone astray, doth he not leave the ninety and nine, and goeth into the mountains, and seeketh that which is gone astray?"
So many people have been discouraged, weighted down, wearied, manipulated, deceived, and feel that there is no way out, but I have some good news, there is HOPE! His name is JESUS.
JESUS is saying to the people, I feel your pain, I see your suffering, I am He, and besides me there is no other Savior. As I have said in the past, in the scriptures, I tell you again today, and forever more, I AM HE!
(Isaiah 61:1-3) "The Spirit of the Lord GOD is upon me; because the LORD hath anointed me to preach good tidings unto the meek; he hath sent me to bind up the brokenhearted, to proclaim liberty to the captives, and the opening of the prison to them that are bound;

To proclaim the acceptable year of the LORD, and the day of vengeance of our God; to comfort all that mourn;

To appoint unto them that mourn in Zion, to give unto them beauty for ashes, the oil of joy for mourning, the garment of praise for the spirit of heaviness; that they might be called trees of righteousness, the planting of the LORD, that he might be glorified."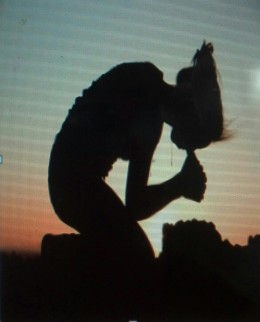 We have to be encouraged and believe in the scriptures.
We are approaching dark and troublesome times. There are great spirits of perversion that has been released in the earth, and many will look to this as a new way and new hope, but it will mark the beginning of destruction.
God is reaching out to all that will hear and accept Him, before these dark times overtake us. This is the Love the Father has, that while we were yet sinners He died for us, so that we don't have to be lost.
There are many things that are rapidly manifesting, that are signs, signifying the end times are near, such as Martial Law, this new chip implant, and one world order just to name a few, that's going to mark the beginning of sorrows.
If you don't know the Lord Jesus, get to know Him, remember He has His arms stretched wide waiting for you, and If you do know Him, get back into communion, and fellowship with Him.
(Rev 2:2-4) "I know thy works, and thy labour, and thy patience, and how thou canst not bear them which are evil: and thou hast tried them which say they are apostles, and are not, and hast found them liars:

And hast borne, and hast patience, and for my name's sake hast laboured, and hast not fainted.

Nevertheless I have somewhat against thee, because thou hast left thy first love."
If this is you, get back into your secret place with God!
Brother Deon has made provision and has provided resources to help his readers understand what's going on in the world around us, so that we don't have to be ignorant of satan's wicked devices, and so that we can understand the signs of the times. He has also provided a link for non Christians that find interest in his blog to receive salvation.
I encourage you not to turn a deaf ear, and not to harden your hearts, but to say yes to Jesus today.
Will you say yes? He is waiting.

I am a devout Christian, and Cross Bearer! My expertise consist of writing, technology, analysis, and research. I Love Christ Jesus! My mission is to Share the Gospel, and gather the Harvest!

Latest posts by Alicia Wright (see all)