Christianity: No more 'middle-ground'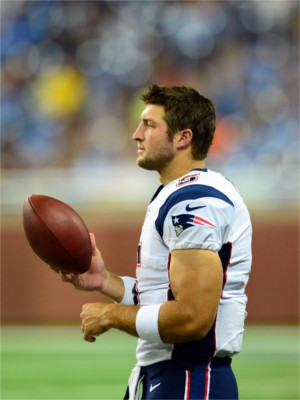 While speaking to a crowd of over 2,000 Christians at 'God's Purpose for America', A Christian event aimed at encouraging Believers to stand up for Judeo-Christian values — Tim Tebow urged all Christians to stand up for their Faith (despite the modern-day "persecution" that may follow as a result).
While speaking at the Faith-based Event, Tebow continued to stress the importance that believers allow their Actions to speak louder than their words.
Implying that being a Christian is much more than just calling yourself one.
"What's amazing when you get up and do something is what God does in your life," Tebow told the crowd, adding "We just have to get up and do something."
As he continued, Tebow encouraged his listeners to stand firm while sharing just how beautiful our relationship with Christ really is.
"When your identity is found in Christ, your identity never changes," Tebow said. "You are always a child of God. That's why I always say I don't have to live the roller coaster that the rest of the world lives in my life."
---
Like Us on FB!
---

Deon is a Thought-Leader, Philosopher, Researcher, Entrepreneur, Internet marketer, and Social-Media extraordinaire.

After spending years studying the inner workings of the Cyber world, Deon has been given many titles as a direct result of his expertise on a wide array of platforms -- both online and off.

But whether the subject is Marketing, Advertising, Blogging, Branding, Web Metrics, Systems Design, Advanced Social-Media integration, Research, or Investigation -- Deon has definitely earned a prominent name for himself within the cyber community.

However, the only title he actually values is... "Christian"

Latest posts by Deon (see all)