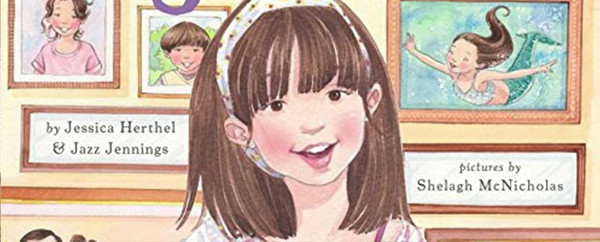 Are your Kids being Trans-genderized?
KITTERY, MAINE — The parents of students at Mitchell Primary School were outraged after learning that many of their toddlers had been educated on the 'Transgender' subject through the use of a children's book — However this was done without their permission.
According to sources, the kids were read a children's book titled "I am Jazz" that is reportedly centered around the story of a Transgender child who knew that he "Had a girl's brain, in a boy's body" since the age of 2.
The story is allegedly based on a "real-life experience" and written in a way that "will be appreciated by picture-book readers, their parents, and teachers"
Parents speak up:
One mother was so outraged by this that she went as far as to contact news outlets to report the issue. She reportedly contacted Hannity.com in an email last week informing them of what she felt was a gross overreach of protocol by the public school system.
"I feel like my thoughts, feelings and beliefs were completely ignored….My right as a parent to allow or not allow this discussion with my child was taken from me. It is very upsetting to me that I didn't have an option at all," she said.
Allyn Hutton, the School's superintendent said in a statement that the book was actually apart of the School's effort to teach children tolerance, diversity, and respect. However it is rather alarming that our educational system has taken it upon themselves to decide what moral values should be instilled in our children.
What do you think?
---
Like Us on FB!
---

Deon is a Thought-Leader, Philosopher, Researcher, Entrepreneur, Internet marketer, and Social-Media extraordinaire.

After spending years studying the inner workings of the Cyber world, Deon has been given many titles as a direct result of his expertise on a wide array of platforms -- both online and off.

But whether the subject is Marketing, Advertising, Blogging, Branding, Web Metrics, Systems Design, Advanced Social-Media integration, Research, or Investigation -- Deon has definitely earned a prominent name for himself within the cyber community.

However, the only title he actually values is... "Christian"

Latest posts by Deon (see all)