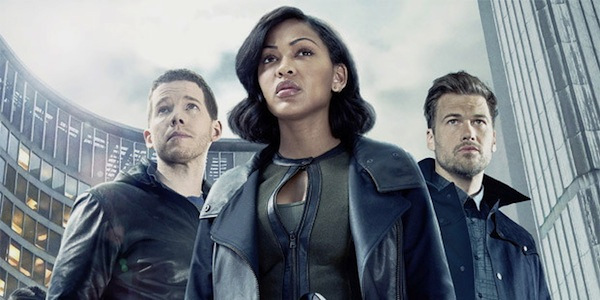 Minority Report: Massive Amnesty?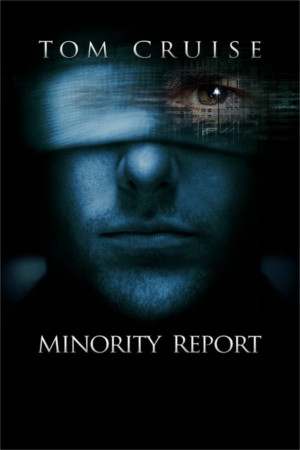 Hey everyone, sorry that I've been a little 'sluggish' with the content, however as many of you already know — the end of the year is always "crazy busy" for me.
Nevertheless, I had to stop what I was doing and share something with you guys that I noticed in the 'Hit' new TV series "Minority Report".
The TV show is based on the movie "Minority Report" starring Tom Cruise. The movie is an action-based thriller set in Washington DC in the year 2054.
During this time, most Law enforcement agencies (in the region) use "Psychic Technology" to arrest and convict murderers before they even commit the crime — the Department responsible for managing this was known as the PreCrime Division.
However in the movie, they eventually learned that although 'Right' in some cases — The "Psychic Technology" is sometimes wrong. Therefore the entire department was shutdown and the PreCrime division was dismantled.
Now back to the TV show, which picks up 11 years after PreCrime was closed (2065).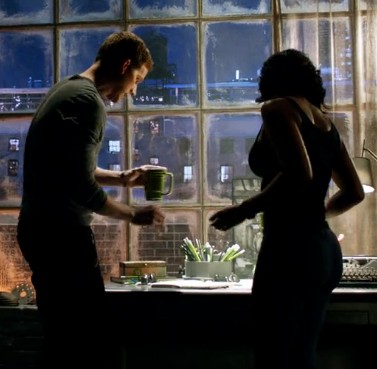 In a New Episode (S1, E8), several of the Main Characters discussed how Massive amnesty was granted to 10 Million Illegal immigrants and how the 14th Amendment was "Trashed" (repealed).
However I found this to be very "Ironic" considering the intense debate that is currently under weigh in regards to America's "Immigration problem".
In the show, Detective Laura Vega (played by actress Meagan Good) and her precog associate "Dash" were discussing a future murder.
They soon realized that the murder would take place on a National Holiday that they called "Amnesty Day"
Detective Vega described it like this:
"This is for amnesty day. A Holiday, the day we gave Amnesty to 10 Million undocumented Residents"
Later in the show, Vega's best friend 'Akeela' described it in a conversation with Dash.
The Conversation went something like this:
AKEELA: The System says that Phelix (suspect) is a "14"

DASH: A 14?

AKEELA: "Right, you missed Social Studies. [about] 40 years ago (2018-2025), Congress gave Amnesty to all undocumented immigrants living here in the States. and as a compromise, they closed the doors on everybody else. The 14th amendment was repealed."

DASH: "Which means even if you were born here, you are not given automatic citizenship."

AKEELA: "Exactly, We call those people 14s.They don't get any government benefits, and they work off the grid. Not fun"
Minority Report: Predictive Programming?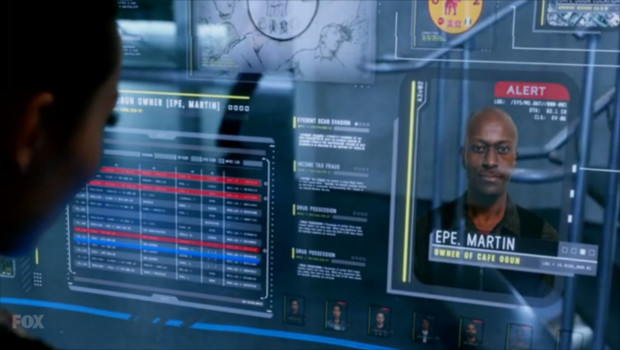 Most of you are probably aware that Immigration is a huge topic in the United States. However no matter your perspective on the issue, we all agree that something must be done — However the question is What?
Many people agree that many of the immigrants simply came to America in order to create better lives for themselves and their families — However there are also many who believe that such a wide-sweeping action could potentially make our Country vulnerable to infiltration.
The fact of the matter is that Not all of the immigrants entering this Country are what you would consider "Law-abiding" citizens. Some are violent criminals, Some are in gangs, and some are even murderers.
As reported by the Washington Times:
"More than 100 immigrants whom the Obama administration released back into the community went on to be charged with subsequent killings, according to government data released Monday that raises more questions about whether immigration authorities are doing enough to detail illegal immigrants awaiting deportation."
Immigration: Where are you From?
Although there are some immigrants coming from Mexico — there are many immigrants who are Not coming from Mexico. Instead they are coming in from all over the World, including places in the Middle East. (Remember ISIS?)
U.S. Intelligence has suggested that radical groups such as ISIS could potentially try to exploit America's poor immigration policies by entering the country through the Mexican border.
Border patrol agents have even apprehended dozens of (non-Mexican) "Foreigners" attempting to enter the Country — in fact, 8 Syrians were caught less than a week ago trying to enter America without authorization.
As reported by Breitbart:
"Two federal agents operating under the umbrella of U.S. Customs and Border Protection (CBP) are claiming that eight Syrian illegal aliens attempted to enter Texas from Mexico in the Laredo Sector. "
Although some of the illegal immigrants have been caught, one can only imagine how many have been able to enter the Country successfully.
However with all this talk about "Amnesty", can you imagine what would happen if we granted amnesty to ISIS Fighters or foreign invaders along with the immigrants just seeking a better Life?

Deon is a Thought-Leader, Philosopher, Researcher, Entrepreneur, Internet marketer, and Social-Media extraordinaire.

After spending years studying the inner workings of the Cyber world, Deon has been given many titles as a direct result of his expertise on a wide array of platforms -- both online and off.

But whether the subject is Marketing, Advertising, Blogging, Branding, Web Metrics, Systems Design, Advanced Social-Media integration, Research, or Investigation -- Deon has definitely earned a prominent name for himself within the cyber community.

However, the only title he actually values is... "Christian"

Latest posts by Deon (see all)