About Pastor Umar Mulinde
The video below is the heart-warming story of pastor Umar Mulinde and how God spared his life one dreadful night when he was attacked by Islamic radicals.
Umar was raised Muslim, but was later converted to the Christianity after hearing and seeing the power of God that came through the gospel of Jesus Christ. But because he lived in a predominantly Muslim community, he knew that his faith in Christ would definitely be a life-threatening decision. After deciding to follow Christ regardless, Pastor Umar began working with the youth in his local area (Uganda) where he ministered to all those who were willing to listen.
It goes without saying that many Muslims were furious at him for leaving Islam and turning to Christ — which led to an attack that nearly cost him his life — if it were not for God's grace upon him and his ministry.
Have you counted the Cost?
Many American Christians can't imagine being persecuted to this extent for Jesus Christ.
This is because we have never been faced with this kind of opposition because we live in a land of Freedom.
But what happens when that freedom is taken away?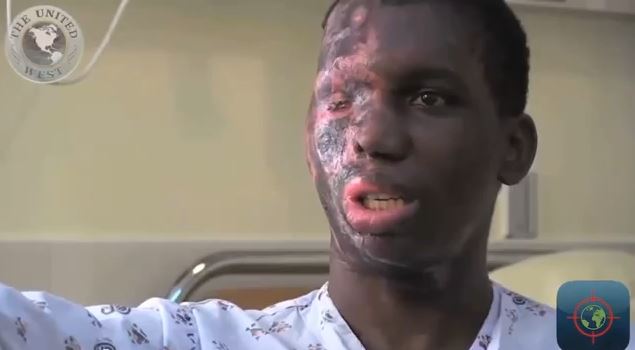 American Christians have been so well shielded from persecution that we are sometimes offended when someone speaks negatively about us for our faith. This is a sharp contrast to pastor Umar who lost half of his face for his faith in the gospel of Christ while many American Christians have never been embarrassed for the gospel.
While listening to pastor Umar's testimony, my heart was deeply touched and amazed to see that even though he faced this tragedy — he was still strong in his faith. But I can't help but wonder how many Christians in America would continue to follow Christ after facing persecution such as this.
In America, Christians are usually promised a life of wealth and prosperity by these mega-churches looking to "fill the pews". This "Prosperity Gospel" is not only non-Biblical, but it is very deceptive.
Yes, It is God's will to see us prosper and be in good health, even as our soul prospers
(3 John 1:2)
But in an earth that is constantly eroding, how can we prosper on a planet that is on the verge of destruction?
The Bible tells us that earth will one day be destroyed, therefore anything that we gain here is not truly "Prosperity". This is why the Bible tells us to store up our treasures in heaven, where there is no corruption. (Matthew 6:21)
Dear Christian, Are your Priorities in Order?
Jesus told his disciples that if any man wanted to follow after him, he must do these 3 things … (Matthew 16:24)
Deny himself (forsake his desires)
Take his Cross (suffering)
And Follow him
But many times we desire to skip over the first 2 steps and jump straight to the 3rd step — follow Christ.
Step 1- Deny Yourself
Yes we do want to follow Christ, but we don't want to release our own desires, and we don't want to be persecuted for following him. But before any man can truly follow him, he MUST perform the first 2 instructions — deny oneself, and prepare for the persecution ahead.
This is why the prosperity Gospel is so dangerous to any believer. Christians are being taught that if they seek after God, prosperity will follow. Therefore they are following after God in order to achieve their desires — but as soon as their desire is not being fulfilled they are ready to leave Christ. But had this man forsaken his own desires first as Jesus commanded him, then whether he sees prosperity or not — his walk with Christ will remain unaffected.
And there are some who have indeed completed the first step by forsaking their desires to follow Christ but they stumble at the second instruction — "Take up your Cross".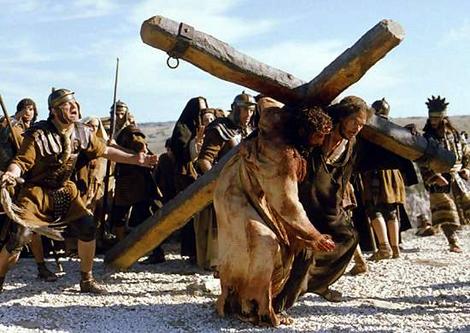 Step 2 – Take up your Cross
The Instruction that Jesus gave to his disciples is by far the most powerful. Many people don't consider the extremity of what Christ is saying in this passage. The "Cross" represents "Death" — therefore for anyone to be purposely carrying one sounds ridiculous.
But this is the commandment that Jesus gave us, he gave us this commandment because each of us have a cross that we must carry in order to accomplish God's plan for our lives. The cross does not symbolize 'fun', nor does it symbolize prosperity. Instead it symbolizes pain and suffering.
( Doesn't sound very prosperous does It? )
These 3 Instructions were given by Jesus to his disciples, yet you rarely hear about them in many of the mega-churches today. Why?
…. Because suffering doesn't Sell.
Some Christians in America often don't want to hear about suffering, they only want to hear about blessings, wealth, fame, and fun.
The Bible even foretold of this generation of false Christians who come to Christ only to fulfill their selfish lusts.
(2 Timothy 4:2-5) Preach the word; be instant in season, out of season; reprove, rebuke, exhort with all longsuffering and doctrine. (3) For the time will come when they will not endure sound doctrine; but after their own lusts shall they heap to themselves teachers, having itching ears; (4) And they shall turn away their ears from the truth, and shall be turned unto fables. (5) But watch thou in all things, endure afflictions, do the work of an evangelist, make full proof of thy ministry.
The Americanized "Church"
There are many Christians in America who truly have a heart after God, but unfortunately so many of us have been so well 'Pampered' with freedoms and rights that we often take them for granted.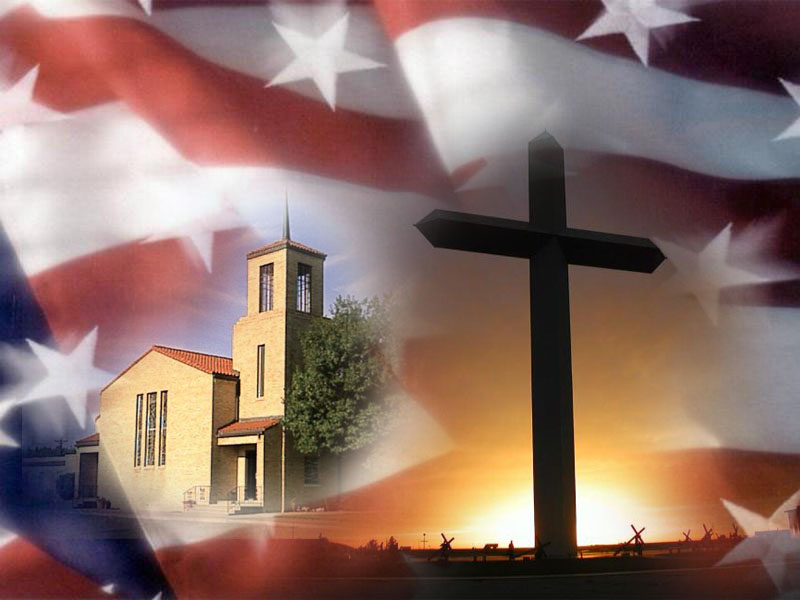 We can freely go out into the streets and profess our faith in Christ with no physical affliction nor persecution. But for some reason, we just don't.
We are "Comfortable" with our salvation, but have lost our zeal for those who are still in the "waters" of Sin. American Christians may sometimes face mild persecution, But it is nothing in comparison with the Life-threatening affliction that our mid-east brothers and sisters face each and every day for their faith in Christ.
While listening to this brother tell his story, all I could hear was Jesus's words to his disciples…
(Matthew 10:24-28)
The disciple is not above his master, nor the servant above his lord. (25) It is enough for the disciple that he be as his master, and the servant as his lord. If they have called the master of the house Beelzebub, how much more shall they call them of his household?
(26) Fear them not therefore: for there is nothing covered, that shall not be revealed; and hid, that shall not be known. (27) What I tell you in darkness, that speak ye in light: and what ye hear in the ear, that preach ye upon the housetops. (28) And fear not them which kill the body, but are not able to kill the soul: but rather fear him which is able to destroy both soul and body in hell.
In America, Christians agree that this passage is indeed beautiful and comforting — but we have never actually applied this scripture in our lives simply because many of our lives have never been at stake. But it is Pastor Umar and all our other Christian brothers and sisters in the mid-east that are being tested with this word.
The bible even spoke of these things….
(Romans 8:36-37) As it is written, For thy sake we are killed all the day long; we are accounted as sheep for the slaughter. (37) Nay, in all these things we are more than conquerors through him that loved us.
God's complete and perfect Plan
When I hear of all the things happening to our Christian brothers and sisters in foreign countries, I am often outraged to the point where I literally want to pick up a sword and go to war with these wicked men who are slaughtering God's people.
But God brings his word back to my remembrance…
(Ephesians 6:10-13)
Finally, my brethren, be strong in the Lord, and in the power of his might. (11) Put on the whole armour of God, that ye may be able to stand against the wiles of the devil. (12) For we wrestle not against flesh and blood, but against principalities, against powers, against the rulers of the darkness of this world, against spiritual wickedness in high places. (13) Wherefore take unto you the whole armour of God, that ye may be able to withstand in the evil day, and having done all, to stand.
(2 Corinthians 10:3-4)
For though we walk in the flesh, we do not war after the flesh: (4) (For the weapons of our warfare are not carnal, but mighty through God to the pulling down of strong holds;)
Though we may sometimes desire to be there to help our brethren, we must realize that God has placed us in America (or where ever you are) for a reason. We are not here by accident, God ordained us to be exactly where we are at this very moment long ago.
As the scriptures tells us, God had already ordained for us to be saved before the foundation of the Earth.
(Romans 8:28-30)
And we know that all things work together for good to them that love God, to them who are the called according to his purpose. (29) For whom he did foreknow, he also did predestinate to be conformed to the image of his Son, that he might be the firstborn among many brethren. (30) Moreover whom he did predestinate, them he also called: and whom he called, them he also justified: and whom he justified, them he also glorified.
So let us not live our lives with the hopes of fulfilling our own selfish desires — but let us live our life seeking the will of God for our lives.
Though things don't always work out the way we plan, we can always be confident that they will work out in a way that benefits God's people.
For it is written,
All things work together for the Good of those who love the Lord.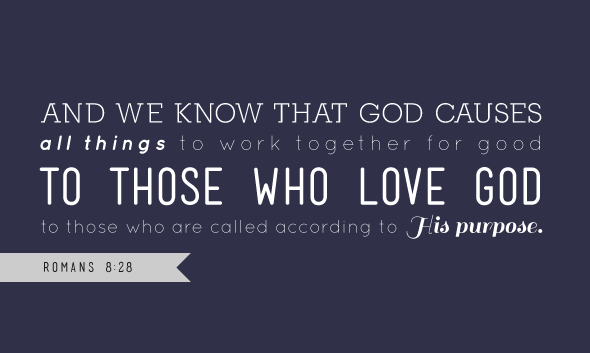 Deon is a Thought-Leader, Philosopher, Researcher, Entrepreneur, Internet marketer, and Social-Media extraordinaire.

After spending years studying the inner workings of the Cyber world, Deon has been given many titles as a direct result of his expertise on a wide array of platforms -- both online and off.

But whether the subject is Marketing, Advertising, Blogging, Branding, Web Metrics, Systems Design, Advanced Social-Media integration, Research, or Investigation -- Deon has definitely earned a prominent name for himself within the cyber community.

However, the only title he actually values is... "Christian"

Latest posts by Deon (see all)