U.S. Training for Civilian 'Detention'?
Ft. Lauderdale, Florida — Footage was captured a few weeks back that shows military and law enforcement working together in a military-style training scenario (military game).
This military exercise included 200 military personnel from the four branches: Air-force, Army, Marines, and Navy.
In this military game, you not only see 'Black Hawk' Helicopters wizzing through the night sky — but you also see actors role-playing as 'Civilians' who are then rounded up and stuffed into the back of white vans with no markings nor license plates.
And all this is taking place under the cover of Night (presumably 2am).
Talk about suspicious.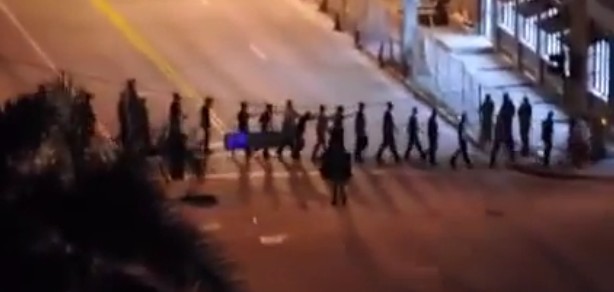 According to a report by the Sun-sentinel, Broward County police agencies were assisting members of the U.S. Special Forces who were undergoing 'urban warfare' training.
According to the report:
"The goal is to prepare participants in realistic, unfamiliar training conditions before they deploy for combat overseas. Those urban locations can't be replicated on a practice range"
Note that this training was labeled as a 'realistic' training condition before they deploy for combat overseas. However this doesn't make any sense.
Why would U.S. Special-Forces need to train using a large American CITY as a combat zone if they are going to Iraq, Iran, or Syria?
The terrain in those areas are primarily desert and open plain, therefore training in an American city surrounded by Highways, fences, parking lots, schools, 3-story buildings, and bus stops would be a complete waste of time in an overseas combat scenario.
In addition, if they are training for overseas combat — why must it be kept secret from Americans? This event received virtually ZERO coverage from mainstream news outlets.
One can only question whether the scenario is meant for 'Overseas' or 'Homeland' warfare.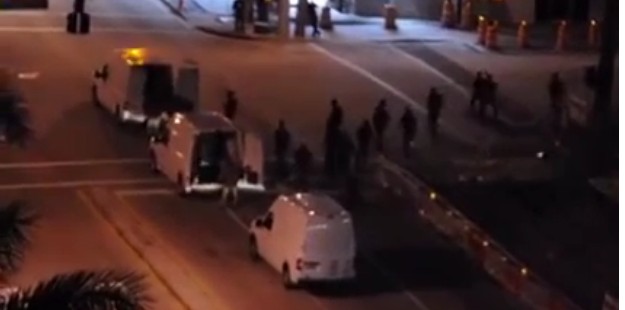 Deon is a Thought-Leader, Philosopher, Researcher, Entrepreneur, Internet marketer, and Social-Media extraordinaire.

After spending years studying the inner workings of the Cyber world, Deon has been given many titles as a direct result of his expertise on a wide array of platforms -- both online and off.

But whether the subject is Marketing, Advertising, Blogging, Branding, Web Metrics, Systems Design, Advanced Social-Media integration, Research, or Investigation -- Deon has definitely earned a prominent name for himself within the cyber community.

However, the only title he actually values is... "Christian"

Latest posts by Deon (see all)