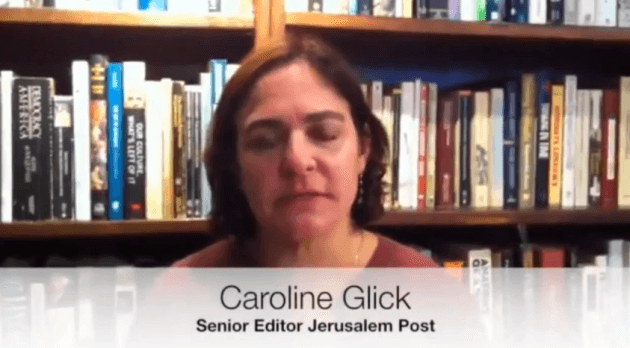 In recent weeks, there has been a flood of controversy surrounding American and Israeli relations.
It is no secret that the Obama Administration is not very fond of the Israeli Prime Minister Benjamin Netanyahu, and on more than one occasion the 2 administrations have 'butted heads'. However tensions between the Obama Administration and Israel are at an all-time high following the address that Netanyahu presented to a joint-session of congress.
Some say that the Netanyahu only came because he wanted to get more votes in the upcoming Israeli elections while others say that he only visited because he wanted to spite President Obama for negotiating a nuclear deal with Iran behind Israel's back.
But what were his true intentions?
In the video you are about to watch, Caroline Glick (SR. Editor of the Jerusalem Post) does an excellent job explaining why Netanyahu's visit was not only critical but mandatory to the safety and security of the one and only Jewish state.
---
Like Us on FB!
---

Deon is a Thought-Leader, Philosopher, Researcher, Entrepreneur, Internet marketer, and Social-Media extraordinaire.

After spending years studying the inner workings of the Cyber world, Deon has been given many titles as a direct result of his expertise on a wide array of platforms -- both online and off.

But whether the subject is Marketing, Advertising, Blogging, Branding, Web Metrics, Systems Design, Advanced Social-Media integration, Research, or Investigation -- Deon has definitely earned a prominent name for himself within the cyber community.

However, the only title he actually values is... "Christian"

Latest posts by Deon (see all)